Space Tone 6V6se
Class A - Single-Ended - 6V6 - Tube Rectified

The Swart Amplifier Co Space Tone 6V6se arose out of musician/recording engineer Michael Swart's attempt to get the most tone and soul from a small, easily manageable package for home/studio use. The result is a stellar amplifier that surpassed ALL expectations.

The Space Tone amplifier is inspired by Classic designs from the single-ended ALL VALVE era 50's. The Circuit is a customized Fender Princeton 5F2/5F1 Champ derivative that borrows the best from both topologies. The tone and clean to distortion characteristics are excellent.

The Supro inspired cabinet, made by woodworker Clark Thomas, is finger jointed pine and covered with select fabric that combines good wear with vintage style. We will also cover your amp with your own upholstery of choice at no extra charge for a completely unique amp.

The ST-6V6se circuit is hand wired, point to point by Michael Swart. There are no Circuit or turret boards resulting in the most direct path. Cloth wire is used for hookup. Simply put, there are no semiconductors or solid state diodes anywhere as the Space Tone is 100% valve powered. Tubes include the excellent JJ 12AX7, Electro-Harmonix 6V6GT, and NOS 5Y3. It's a Pure triode front end into the great 6V6 all cleaned by 5Y3 tube rectification. All tube designs disappeared because of the extra expense and the emergence of ultra-cheap solid state diodes. We feel that eliminating ALL solid state devices is necessary to get the BEST tone without the harsh, metallic sound of solid state.

Sound is amazingly BIG. Go from super clean to TUBE distortion with the turn of the volume knob.
Options

Electro-Harmonix or Ruby 6V6GT, JJ 12AX7, NOS 5Y3, JJ Heavy Duty Surface Mount radial 500v Power Supply caps (extra filtering for modern voltages), 600v Orange Drop Polypropylene Film and Foil coupling caps, carbon Composition resistors for vintage tone, Feedback selection switch, and NEW Weber Ceramic or Signature AlNiCo 8 all come standard, a combo that is hard to beat and a giant killer. Swart Amp Co does offer options including Jensen Copper Paper in Oil capacitors, Auricaps, Kiwame Carbon Films, speaker option, and more. PLEASE INQUIRE.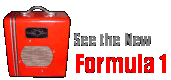 NOTE: It was a great run and the response was overwhelming, but all good things must come to an end. The Opening run of the Original ST-6V6se with custom cloth covered cab has concluded. The TWEED 6V6se takes its place as the top dog in custom low watt, Class A, single-ended guitar amplification.

See the LACQUER TWEED 6V6se!