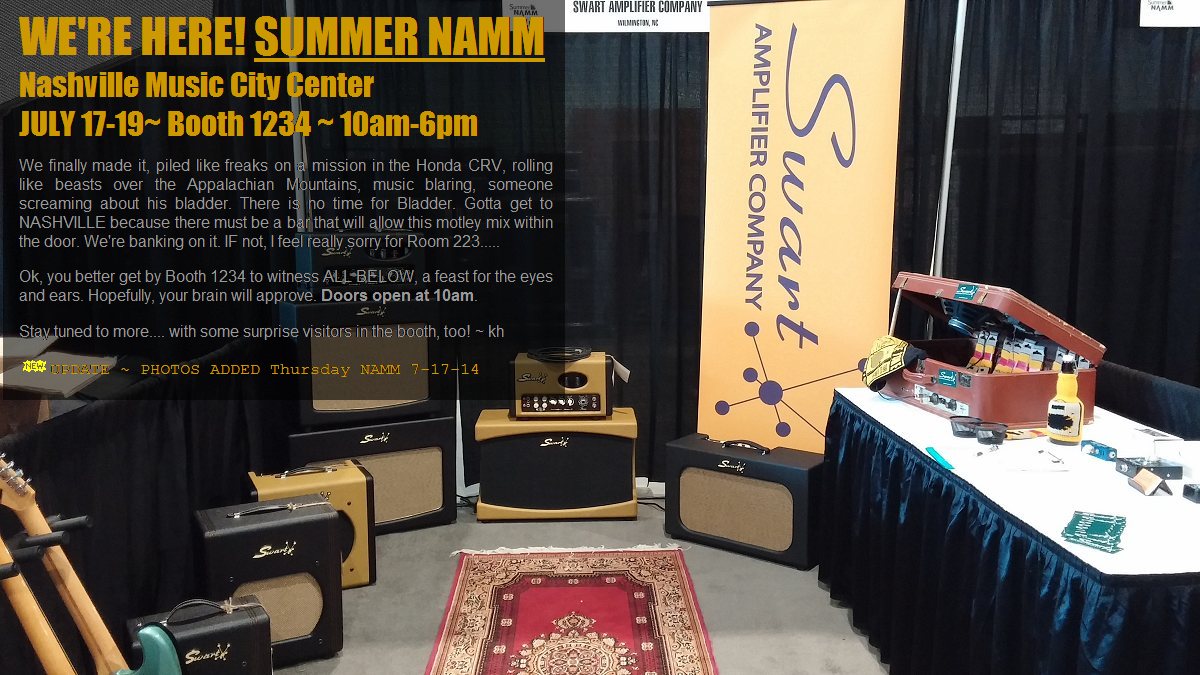 Ok, what does it mean when we try and BUY this and see if we can fit it INSIDE our booth? I know. But one can't explain the excitement as evident below.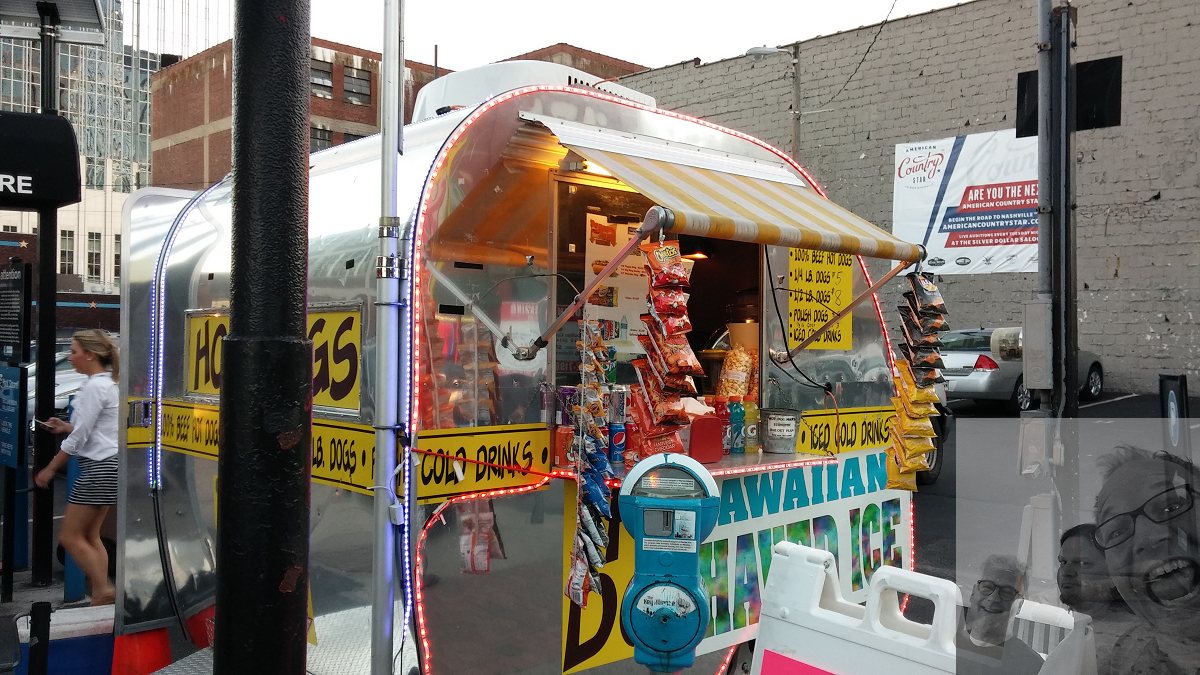 Swart Booth 1234 ~ Looking forward to getting rollin at Summer NAMM!

First Day of NAMM: Suitcase Amp Display with Freaker Explosion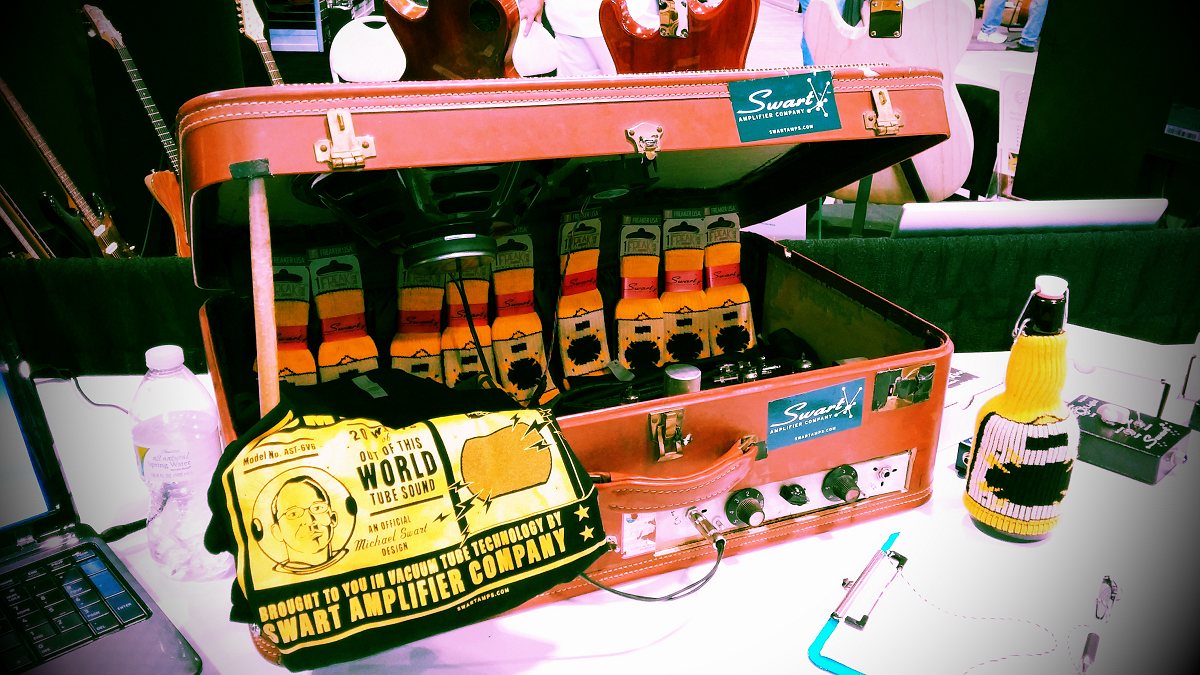 Michael with another AST PRO owner, the amazingly talented, down to earth, Vince Gill. He was the highlight of the last NAMM I attended ~ kh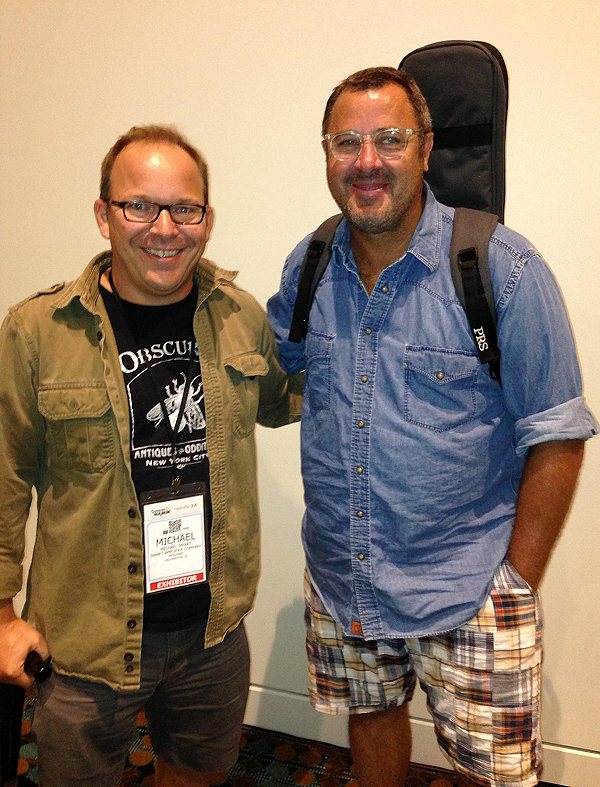 Kenny Vaughan laying down some licks via the ST-Stereo

RJ Ronquillo stops by the Swart Booth for a chat with Michael....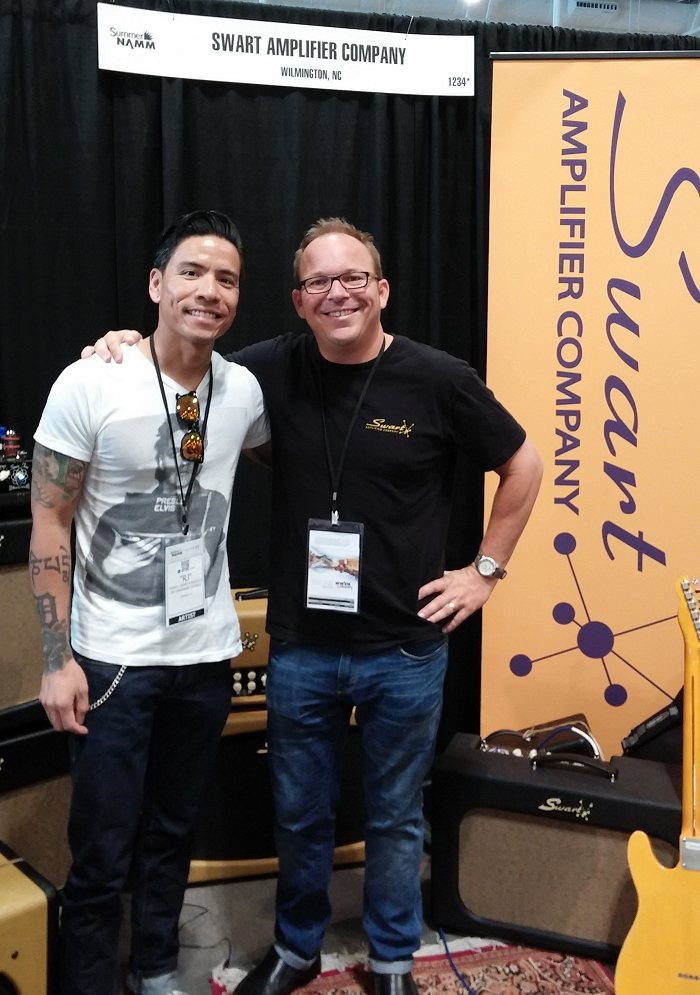 and to do his thing....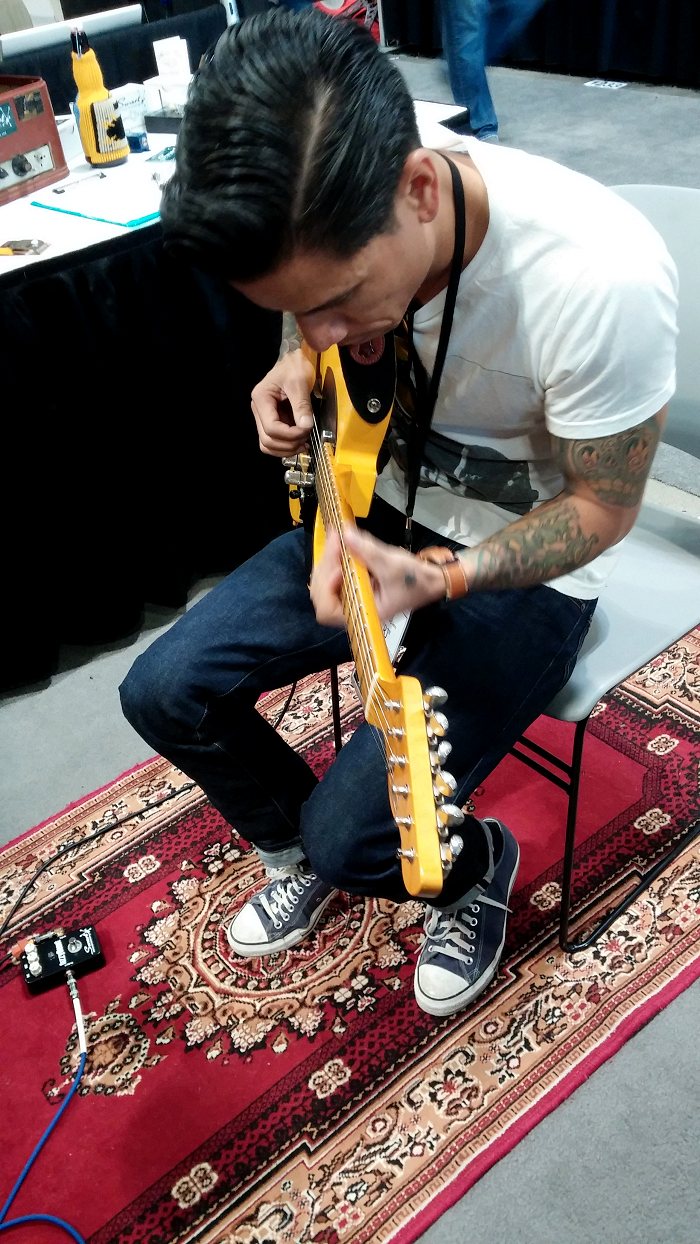 And a special BIG BIG thanks to Jonathan Anderson for laying down some great licks in the booth. Super guy and enjoyed catching up and listening to him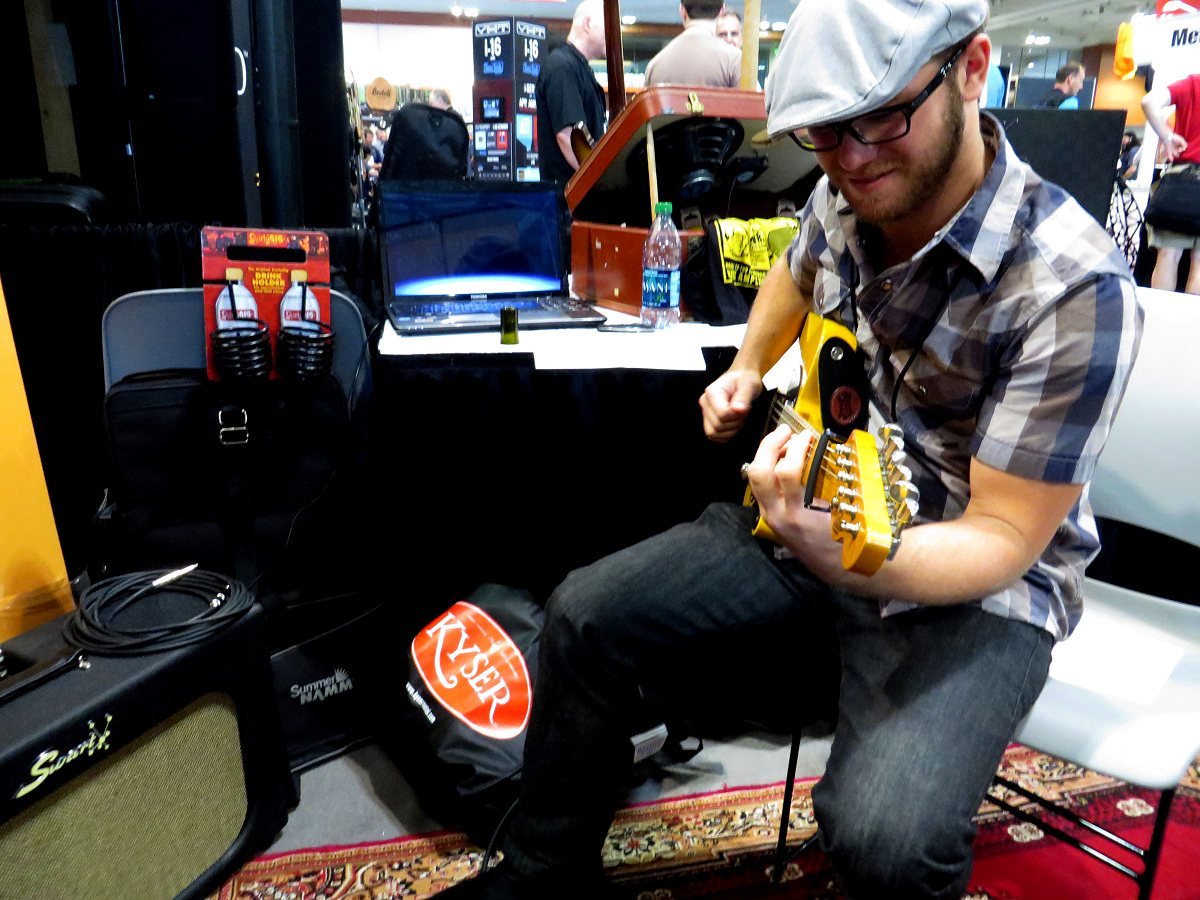 James Duke testing out the AST Pro with Night Light Attenuator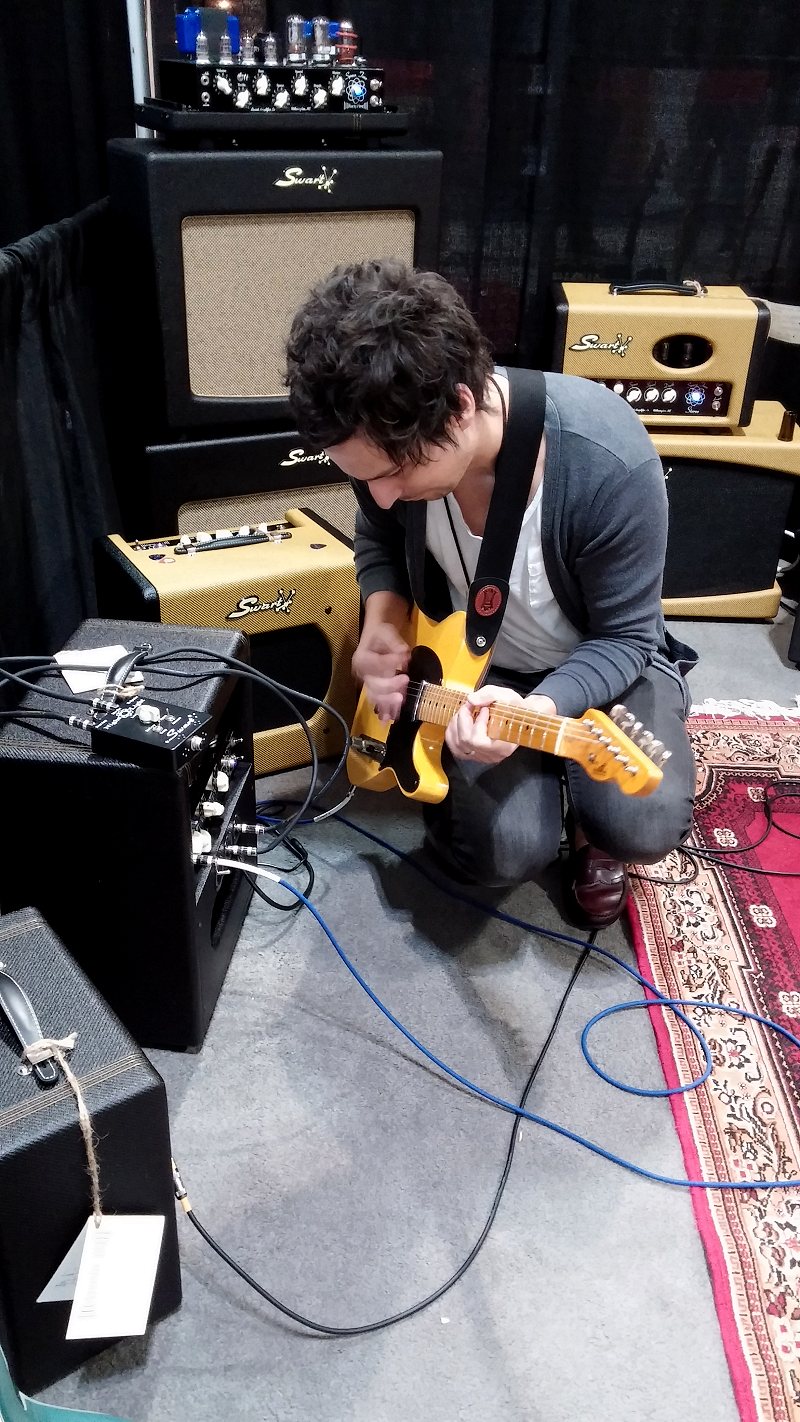 Josh from JHS Pedals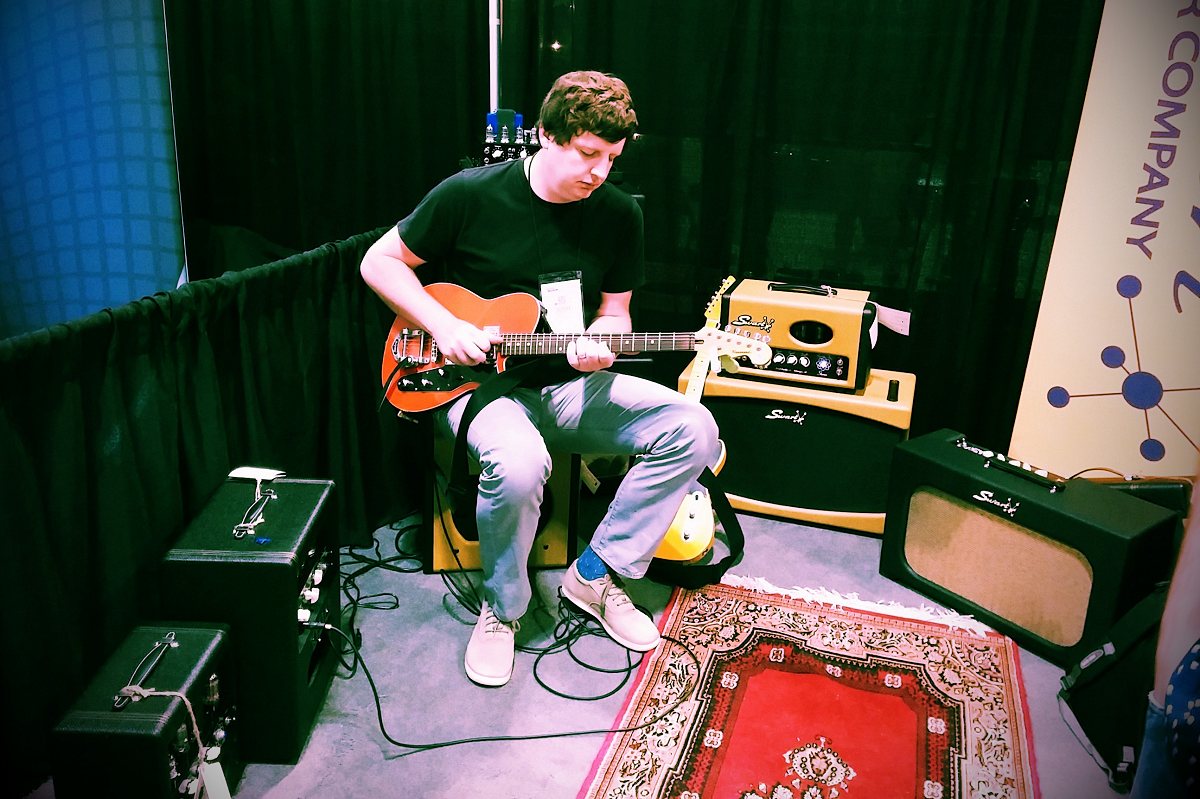 Curtis Kent on the ST-45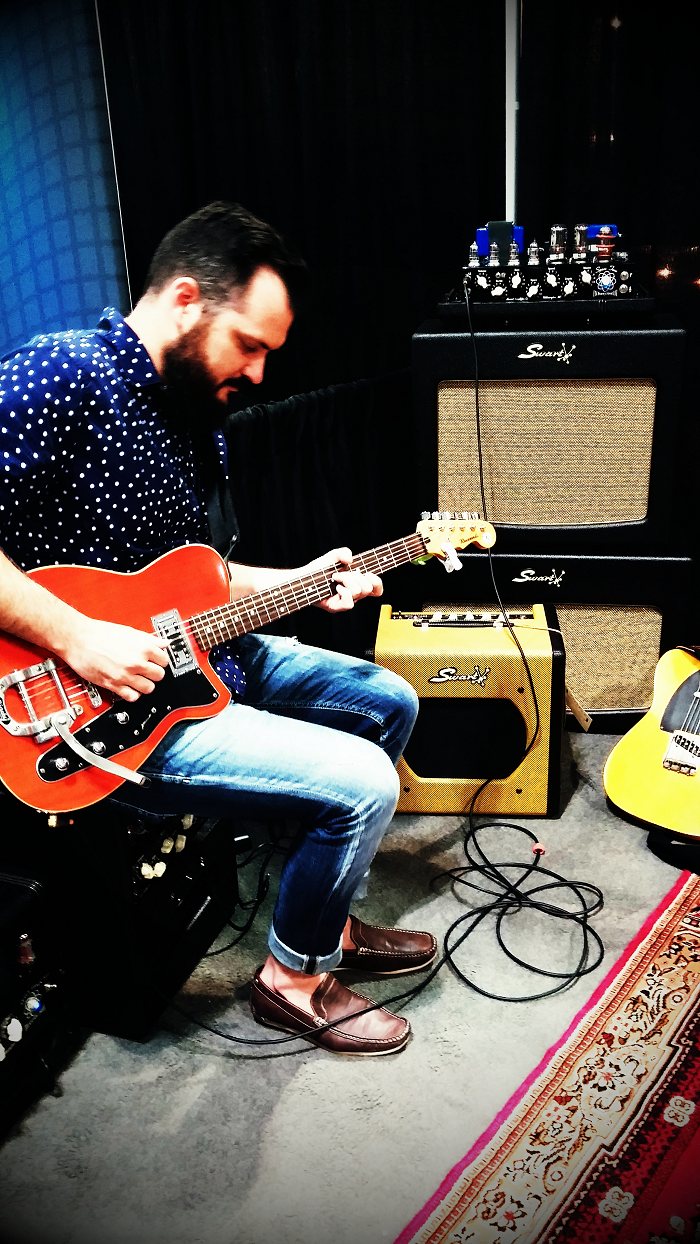 Chase Bryant liking the ST-Stereo and MOD 84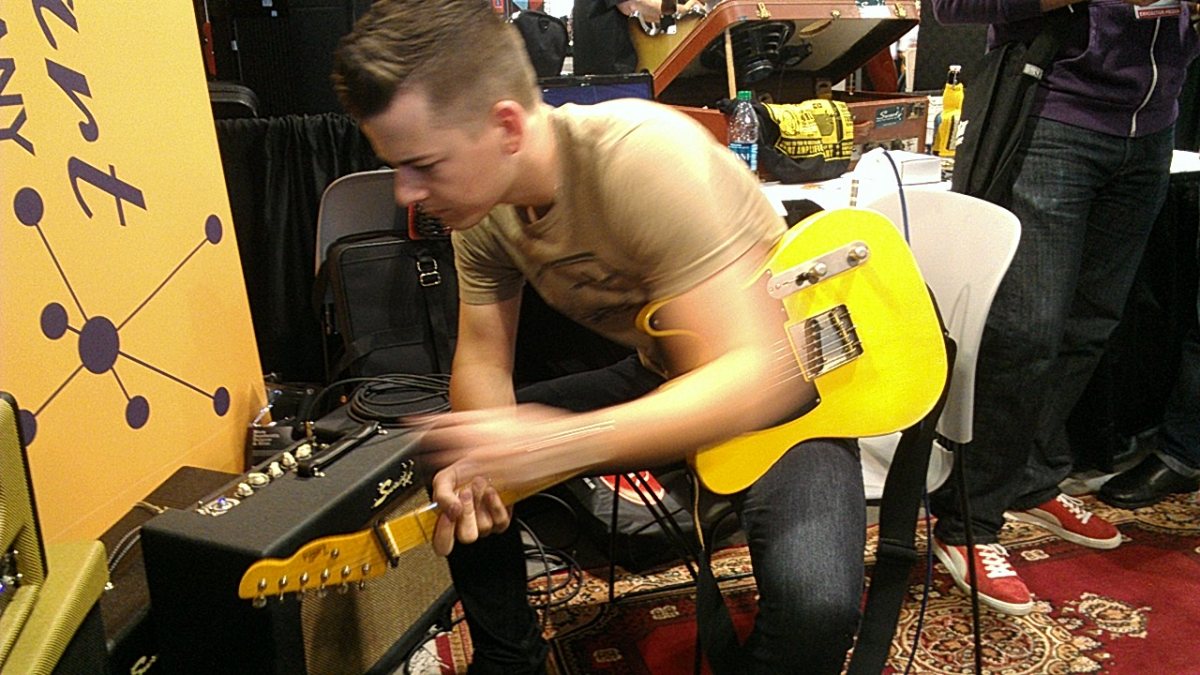 When am I gonna get my turn!?!?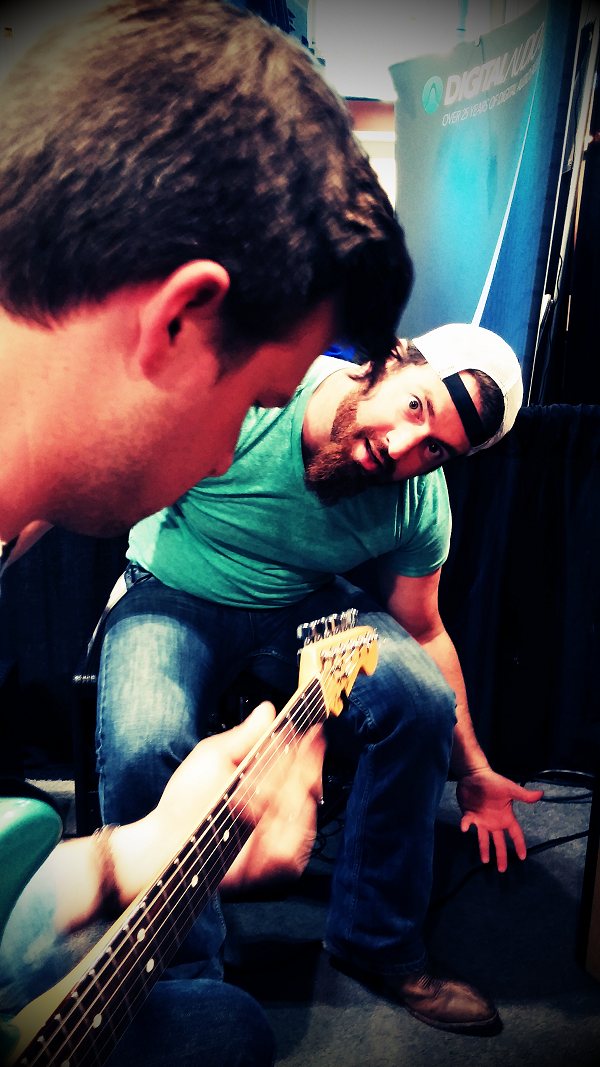 A lot of people really dug the new EL-84 MOD

NAMM lunch break crazy with Jonathan, Michael, Jim Snow, and Kent's arm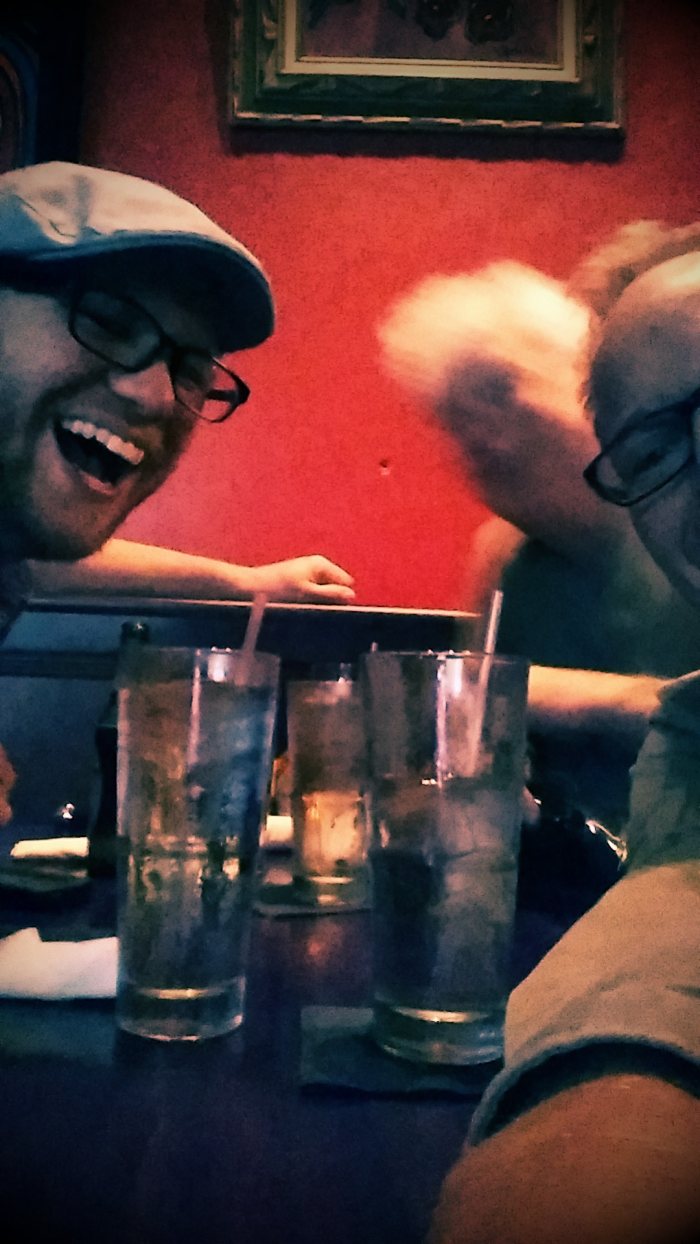 The one and only Buddy Miller with Michael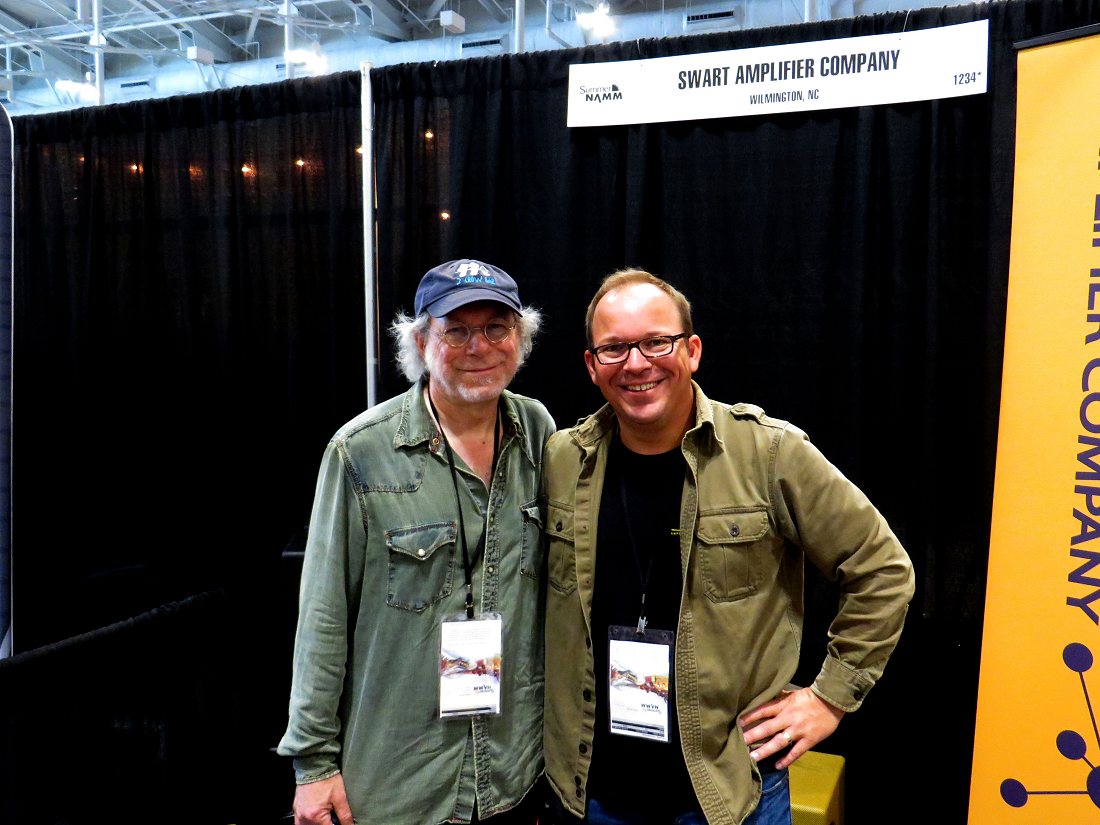 Buddy Miller looking to get the ST-45 with the 15" or 2x12 Creamback cabinet. Fine with us! Thanks for all the great support, Buddy!

Michael and Buddy hanging out in the booth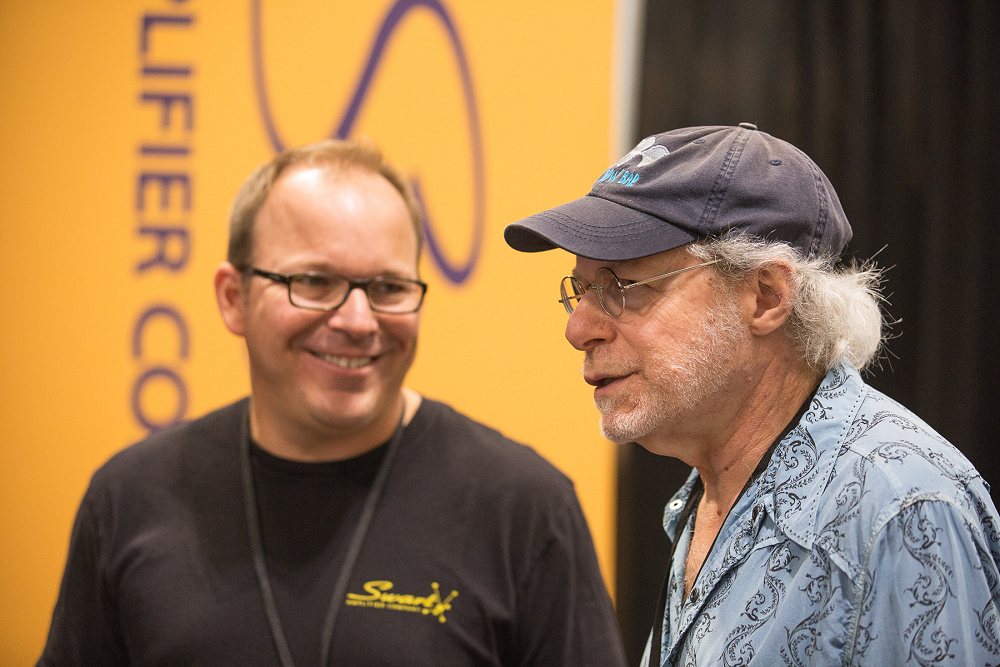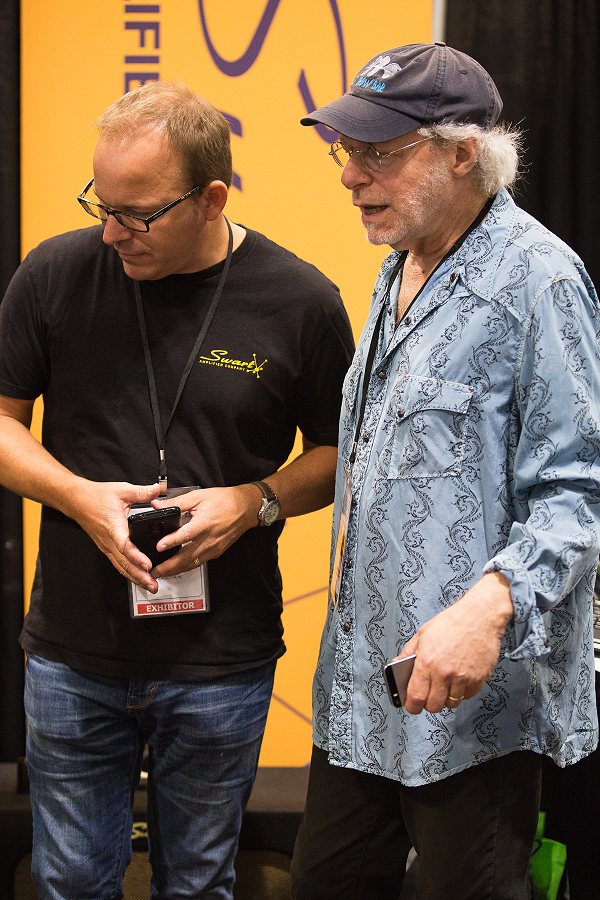 Colin Linden taking a turn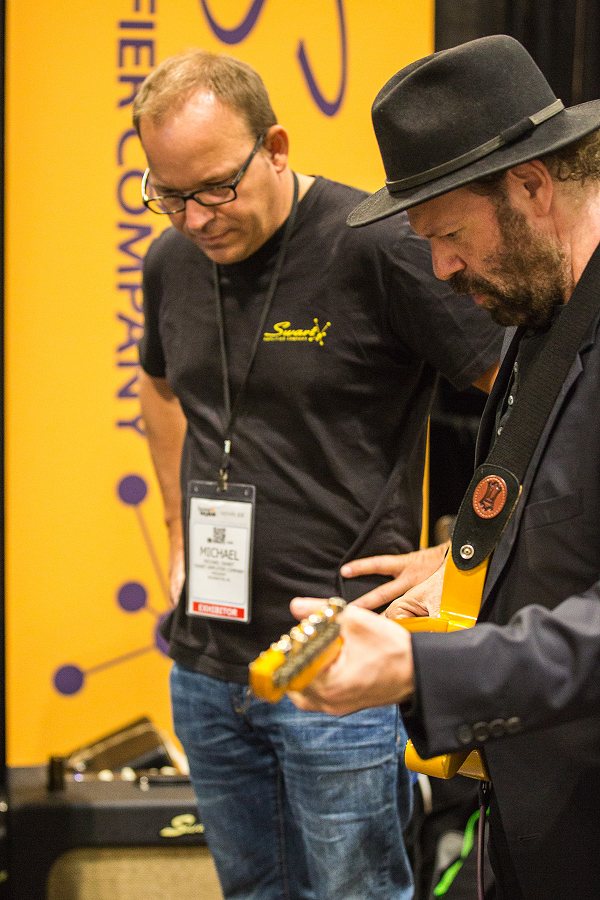 Thanks to everyone that stopped by Swart Booth 1234; we had a GREAT time!
Loved meeting the Swart fans and getting to hear some great music and stories.
Thanks again to Jim Snow, Kent Hobson, and Jonathan Anderson for all the help.
Can't wait to come back!

Hope to be adding some more photos when they roll in ~ kh



NAMM TEAM of Jim Snow, Kent Hobson, Michael Swart (sorry I missed it ~ kh)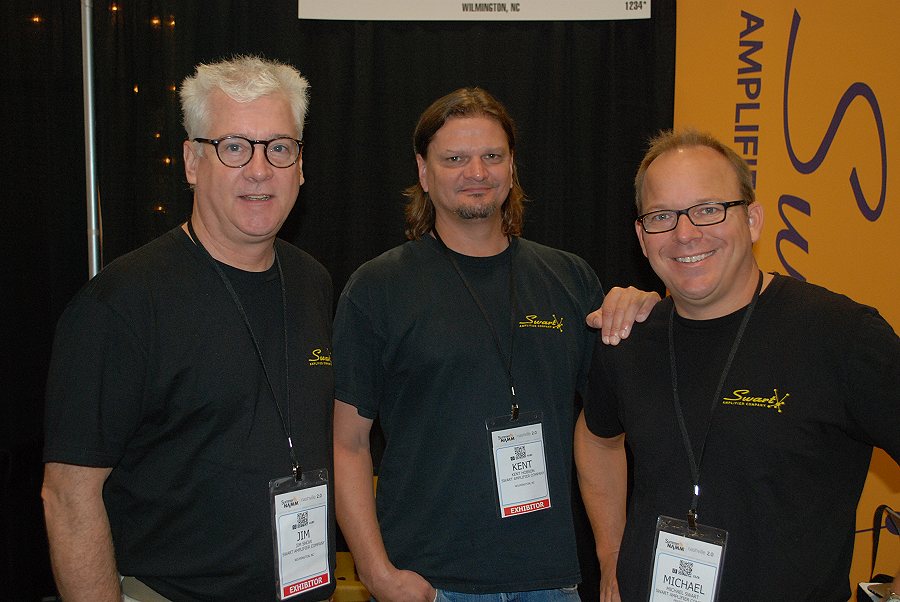 Namm Swart Brigade Packet
We're bringing a ton of Swart Swag to the Namm Show but wanted to offer a few special deals to those that might not make the big show in Nashville. It's the Swart Brigade Packet with your own T-Shirt plus the all new SWART FREAKER! Wave the Freaker Flag HIGH and ditch those sorry, boring, foamball koozies! The new Swart Freaker fits every bottle, can, container, mothership you can guzzle! And it stays COLD with no wet sweat hand horror. Plus...SWART PICKS! And our famous T-Shirt to boot with some stickers to throw on everything that needs to be Swartified.

Swart T-Shirt (Olive or Blue in S/M/L/XL/XXL)

Swart Freaker

2 Swart Picks

2 Swart Stickers

$22 + $6 shipping in the USA



---
©2014 swart amplifier co. wilmington nc 910.620.2512
info@swartamps.com
design & hosting by