March Madness here in NC!
Not talking NCAA Basketball, either
Ok, so we endured one of the warmest winters down here in NC in quite some time, thinking we're all home free.... Next thing you know, it's a damn blizzard on the island here, snow flakes the size of quarters. What in the name of Tube Distortion is going on now?
And the mail is coming in to ride along with the vibe. I can't even remember who sent this in but it's purrtastic! Whoever sent this, please call me! We need to adopt your cat!

PS - Dog lovers complained.... So here is the "original" Swart beast, TYLER the AST loving hound to balance the spectrum.

-kh ~ swartamps.com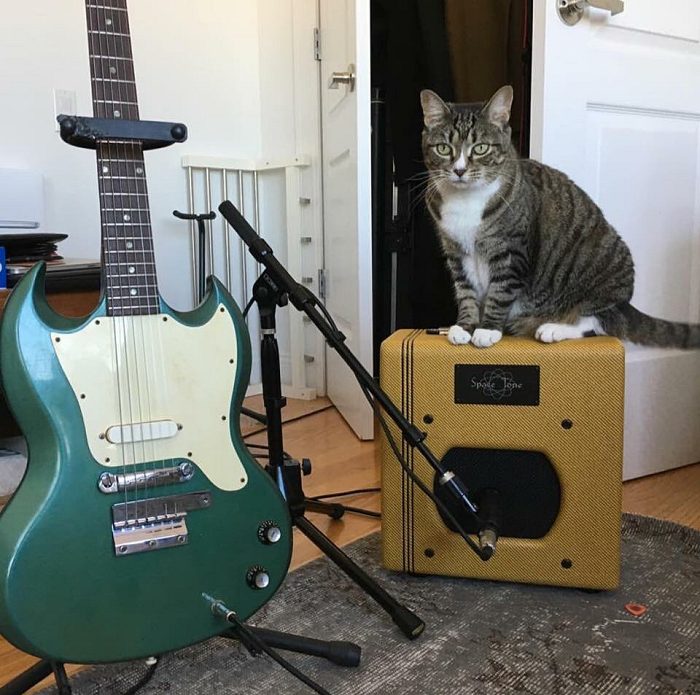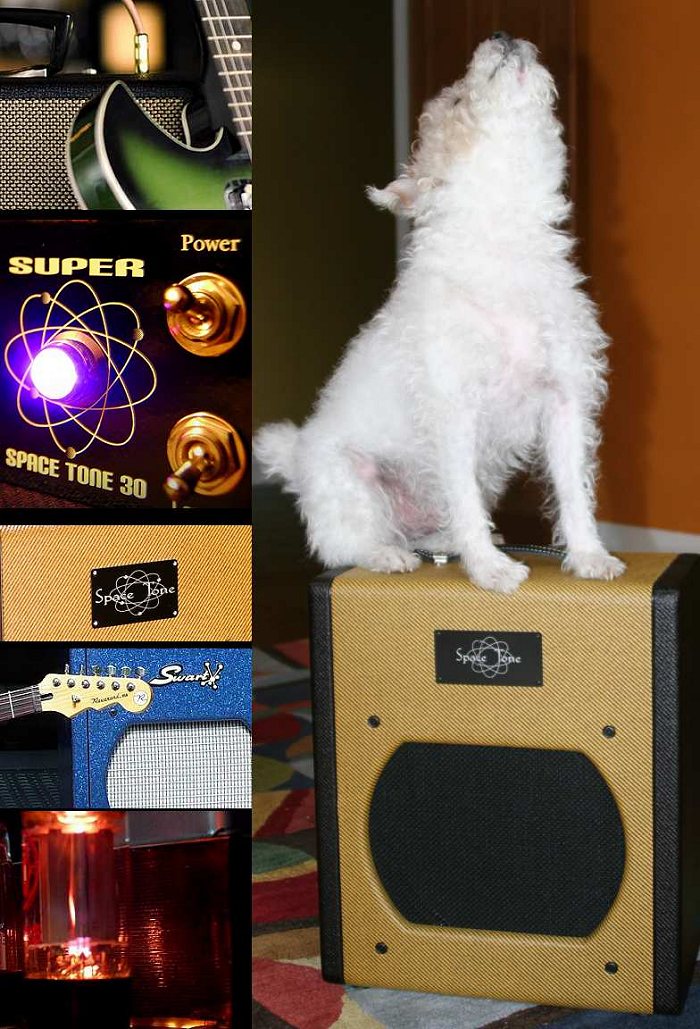 Love the Alnico • STR-Tweed Fun

Ok... So I'm testing this STR-Tweed for one of our great dealers down South. And I'm like, "wow, this is really sounding insane. What tubes are in this beast? Sounds a bit more lively and open... A bit more THERE there. Ok, it's March..but still. This STR-Tweed is sounding KILLER! Ok...wait a minute. Is that a BLUE in that beast? YES! Someone orderd a Celestion Blue in an STR-Tweed, a rare event. And damn if it does not sound amazing. I don't want to stop testing even though there is a bank of amps sitting there. Time to tell people maybe the ole Celestion Blue is a way to get that Nut. Indeed. Give it some thought. I'm digging it.

~ kh

| Swart Online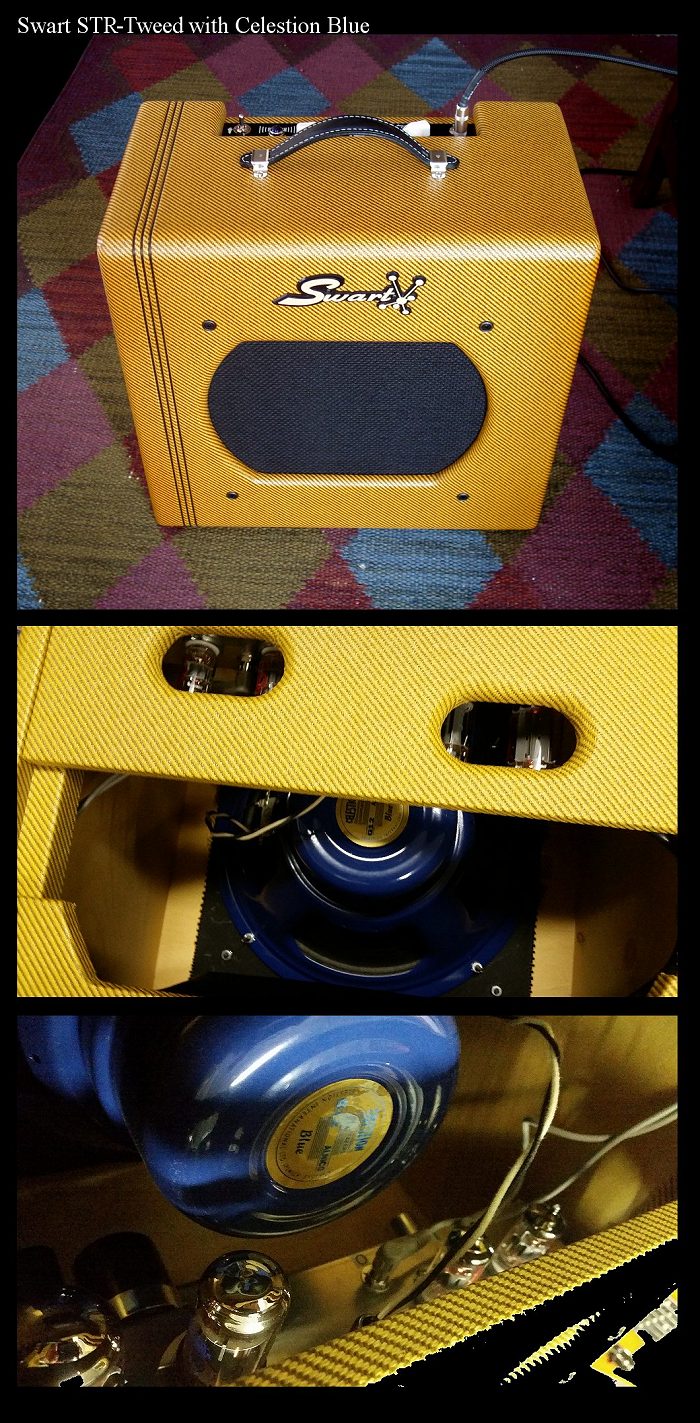 NEW! Swart Amps Cloth PATCH!

The back story for this beast is semi-interesting.... So Michael was heading to NAMM to take in all the action and visit with some dealers when he saw it was going to be relatively chilly. Realizing that no one would see the Swart Amps shirt, he decided on the next best thing, a custom patch for the jacket. After pricing one, he realized he would be better off getting 500. There you have it. See #1 below, on the offending jacket, all ready to roll at NAMM. So #1 is on Michael's coat. That leaves 499 to go! . Now included in the Swart Swag Bag on the parts page. Of if you want the patch alone and live in CONUS, it's $7 to your door. Just drop us a mail at info@swartamps.com and we'll hook you up.

~ kh ~ overseas, will be a bit more shipping.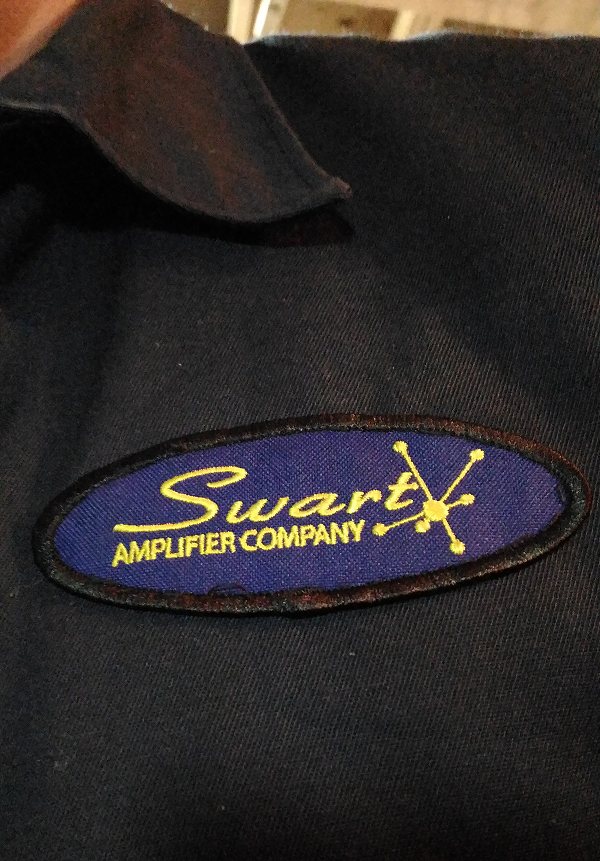 We STILL love all TUBES all the
time, in/out of the Swart Shop...
But Streaming Bluetooh audio?

Both Michael and I are usually spinning the vinyl or playing files... Lately, I've been really getting into building up a system that would sound great with STREAMING convenience, usually a downer with audio quality, especially via bluetooth. Stumbled on a GREAT solution via hi-def streaming services like Apple Music or Pandora. Lately it's been a Cary Audio SLP-70 tube preamp into various tube amps I sub in, this to a pair of vintage Klipsch Cornwalls with Alnico horns. But the biggest surprise? See below.

On a rec from a friend, I tossed in an Audio Engine B1 to occasionally stream from phone Apple Music/Pandora Hi-Def via 24-bit up-sampling DAC and this AptX "Bluetooth"Codec. And it's CRAZY but this combination amazingly good. I play it for people and they are shocked. It's actually more open sounding than my old Rega Planet CDP, just not quite as much low end foundation. Anyway, the convenience is insane..... anything on tap in a second. I have to admit, if not spinning vinyl, it's my go to solution. Listening to the setup as I type.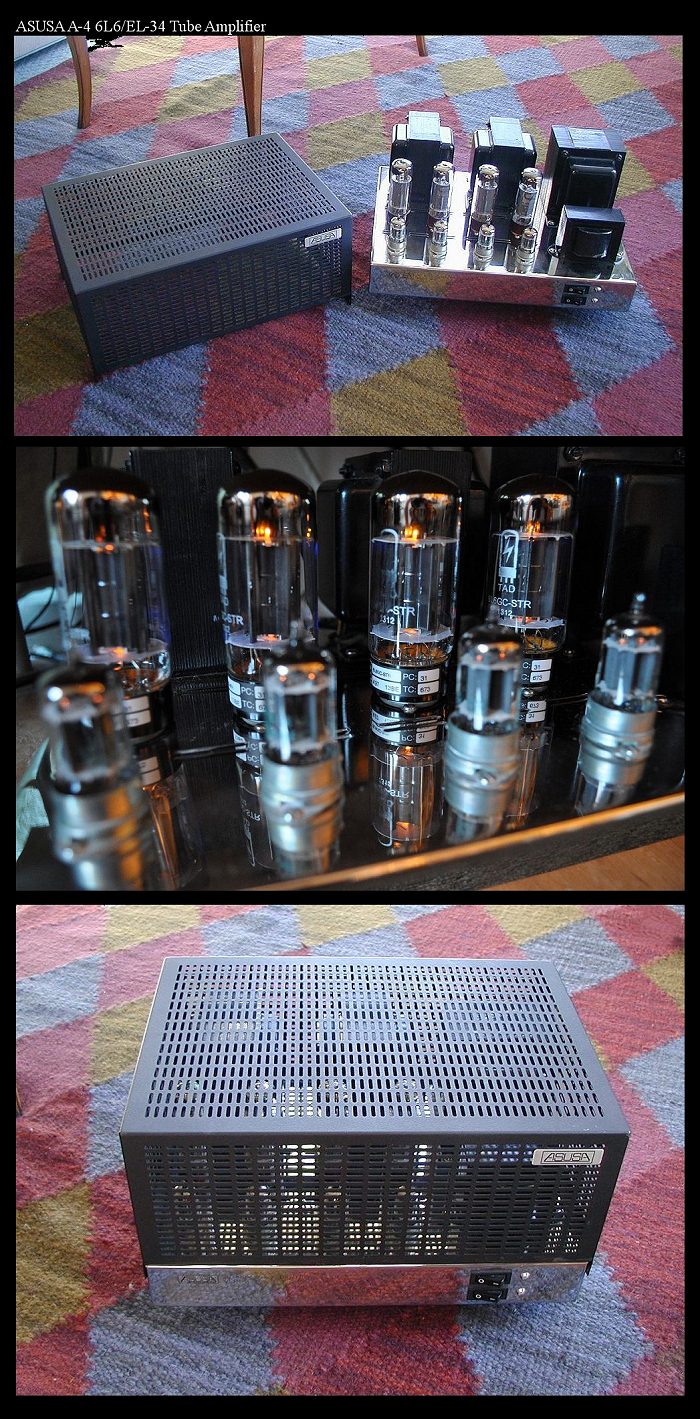 The Little Audio Engine B1 Bluetooth receiver sounds astounding via Tubes
and Horns Streaming services like Pandora and Apple Music via their high
definition subscriptions. Result is beyond surprising, this using their
Bluetooth AptX codec.

Long-time Swart Fan goes from
AST to ST-45 w/Stereo Cab.
Fully Smitten with Result
Just wanted to say thank you for making such a good sexy product. I have stopped looking at amps altogether cuz I doubt I'll every find anything better. St45 and the stereo cab are amazing.

Joseph Kelley
SF, CA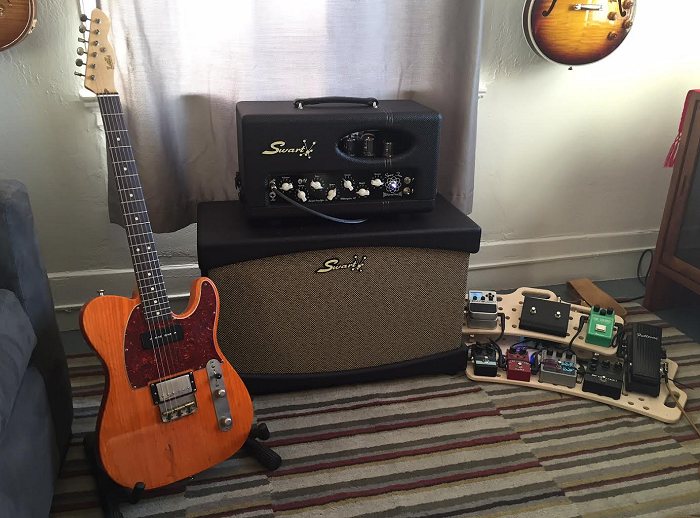 Michael going nuts and attempting
COMPLETE Groud Up Tear
Down of 1965 Vespa
So what the hell is that on the bench? Looks like a nightmare I had last Friday. Nope, evidently Michael got bored and needed a new project in off hours. Those classic Vespas are addictive.

Details coming soon.....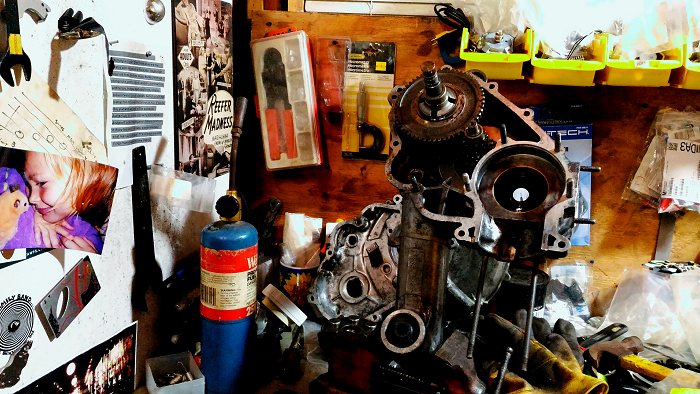 ---
©2017 swart amplifier co. wilmington nc 910.620.2512
info@swartamps.com
design & hosting by