HAPPY NEW YEAR! Swart News 2010...
I had to pull up the news page ringing in 2009 just to pinch myself visually. Can't believe a year has gone by, although we seem to say the same thing every new year...and it's true. And Michael and I are still fighting about whether to say "twenty-10" or "two-thousand & 10." Pathetic, yes. Too many fumes in shop? A definite maybe. Do you care? Unlikely.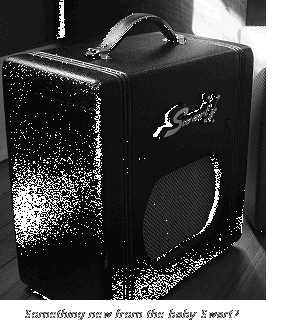 2009 was a bit rough for many but the Swart Shop managed to stay busy, even through the rather lazy summer months when people prefer to play outside. Late '09 saw a huge spike as people hunkered down with guitars, harps, and Swart Amps, to bring in the fall colors.
So we ring in the end of a tumultuous '09 with the amazing little Night Light. It looks to be a hit we're still catching up with, on into '10. While the Night Light is a killer attenuator for all the Swart combos (and any amp in the 22w and below region), we've been using it to link TWO Swarts with GREAT success. Just too fun.
And then there's the next play on one of our stalwarts, soon to be causing a stir within the coming month.

STR-Tweed Love from Susanna Hoffs & Vicki Peterson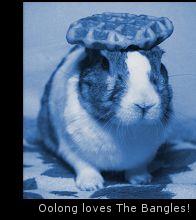 Our good friend Matthew Sweet has been using his plethora of Swarts since he first fell for the AST. He now has one of each, including the SST-30, ST-6V6se, and favorite STR-Tweed. He's done a lot of recording with the Swarts, the last being his 70s compilation done with Bangles' member, Susanna Hoffs. Seemed Susanna and Bangles cohort Vicki Peterson both HAD to have Swart STR-Tweeds.
Get a load of the shot that just hit the Swart mailbox the other day. We're just wondering why we weren't invited for the Sit-in. Vicki said the little Swarts would be hitting the road with the Bangles so keep a look out. Oolong is smitten!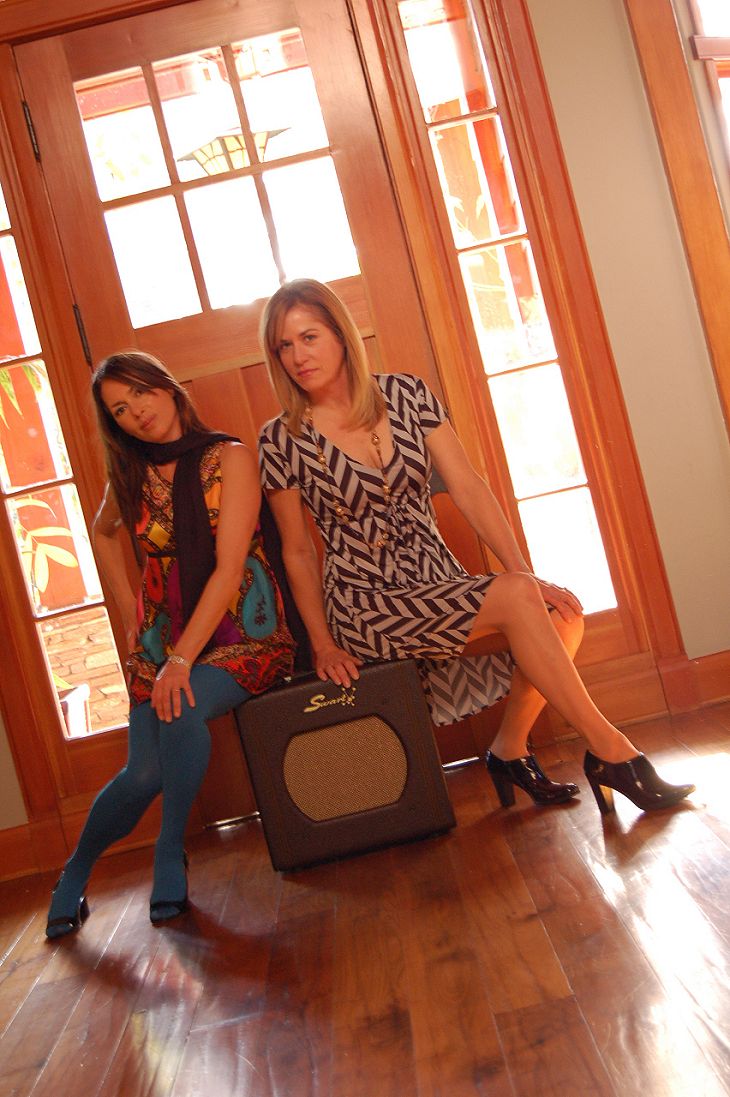 Let's see what else has been going on around here lately ~ kh

| Swart Online

Night Light Love from Lou

Michael & Kelly,

I received the Night Light last week and have been utilizing it continuously since. It is amazing.

It has resolved my need for pumping the output on the amp while reducing the volume output. The three settings of attenuation are very comfortable. The lowest (highest attenuation) is extremely quiet but organic (who knew that Swart would be "green"). I have previously hooked up another amp, my Carr Slant 6v, with a switcher to combine for a great sound (not that my AST is not great on its own – it is my main amp), but it is so much clearer and fuller now via the line out from the Night Light. I have since disconnected the switcher.

Being able to have tremolo and reverb unified in both amps is a gargantuan achievement. I essentially just adjust the volume setting on the slave amp to suit the attenuation setting to widen the sound. Otherwise, it is the Swart amp, AST, all on its own.

Thank you again for such a fine product and for assisting me in further purifying my rig.

Lou Vergne

Phoenix, AZ

Next Swart to take 2010?

Well, I have no idea what that is at right, but it was on my digital and possibly the most compelling entry in early 2010. But no, it's not the next Swart to take you by storm (actually, it looks a lot like my desk lamp and hand). So what IS coming down the pike?

I have to say, even though I seem to say this every time, it's true more often than not. The last offering in development, hoping to be out for Valentines Day Joy, is looking to be my new favorite. How about 13lbs of 5w tube Glory Reverb with all that baby Swart Tone, the tone that started the whole ball rolling, but with a newly devised triode-run REVERB circuit? And how about dark, luscious, Tweed as stock?

Too good to be true? Stay tuned...

Kyle Ellison, Roky, & ASTs

Well, Kyle Ellison, who's played with the Meat Puppets and Butthole Surfers, among others, was recently out on tour with the one and only Roky Erickson, another one of our favorites. Kyle agrees that there is no one like Roky..and nothing like his favorite ASTs and AST Head II. Kyle has run two ASTs side by side and one partnered with his AST Head. Seems the Austin scene has a bevy of Swarts in play, live and in studios. Cant think of a better place to be for a night of music, actually.

Ok, this has nothing to do with Swart's latest release or upcoming project of need. But it IS in the Swart Shop Fridge, waiting for its own release of sorts.

I discovered this while on a road trip to Montreal and it was akin to finding a bit of heaven while wandering the streets in search of a proper place to listen to some amplified racket.

One has to only glance at the huge bottle topped with daddy cork held on by wire and prayer, this above a label depicting some sort of devil figure below a canoe of lost souls, paddling and screaming across the red sky, heading to the depths of Hell.

After I drank two of these beasts, it made my playing sound like notes from the next stratosphere.

ps - Dig nephew's birthday card which seemed to make sense at the time.

Swart loons bringing in new year in style back in '09; we failed to get a shot
of the raging fire this year - oysters & micro-brews were involved, a good thing.
Happy 2010!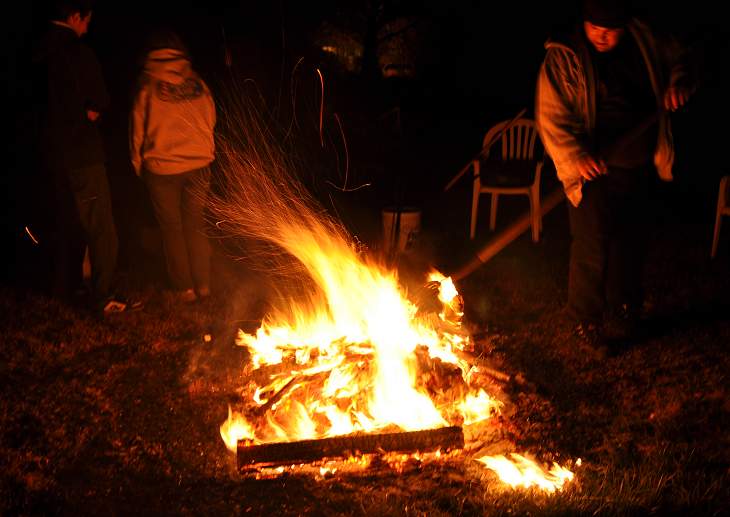 ---
©2010 swart amplifier co. wilmington nc 910.620.2512
info@swartamps.com
design & hosting by