Night Light Jr. Sparkle Bake Before Ice Storm Hell Blues
There is more coming out of the Swart kitchen than Puttanesca these days, though it's still almost as delicious. So the response to the Sparkle Magic Night Light Jr was far more than we imagined, people crying for more than the one run of 50. So time to get Sparkle Crazy for another Magical Mystery Sprinkles Tour that just so happened to beat the impending Ice Storm from Hell which robbed the shop and Swart abode of power for over 24 hours. See the results of the bake-fest below, just emerging from the oven, ready to cool. Expect these beasts to be hitting your favorite Swart Dealers this week and on as the power returns and the soldering iron heats back up. ~ kh

2/26/14 UPDATE: Night Light Jr is currently sold out at the shop so check our dealers for remaining stock.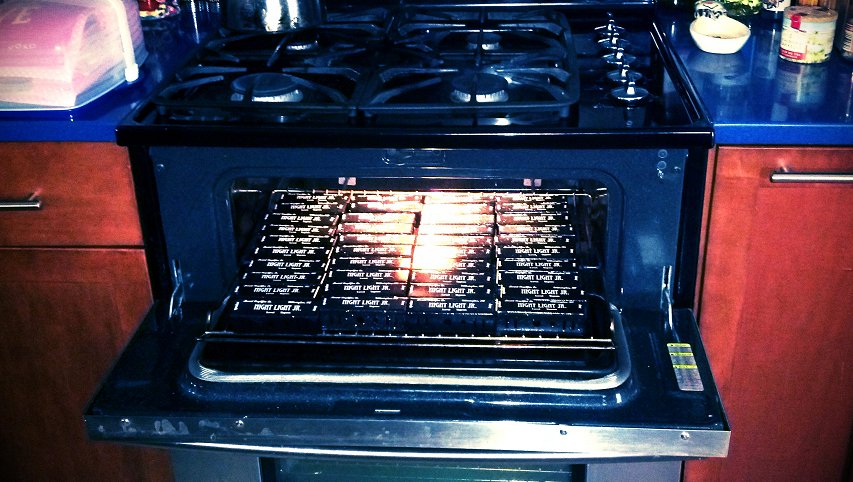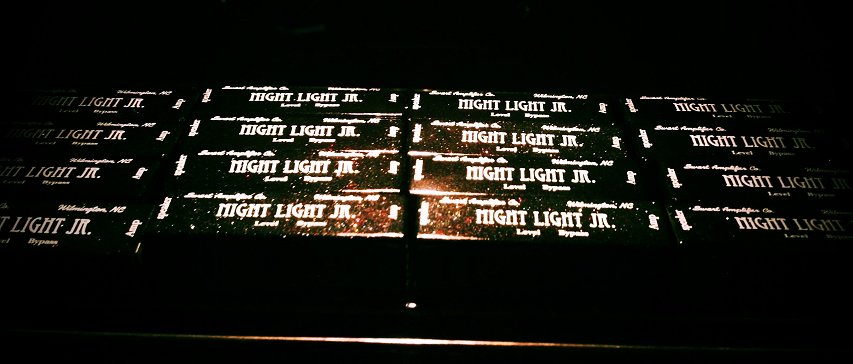 ---
©2003-2014 swart amplifier co. 2031 wrightsville ave wilmington nc 910.620.2512
info@swartamps.com
design & hosting by