Swart Amps Spring Mail Bag
A few letters from the Swart Family at Large


Noooooooo!!!! Michael! What did you Do!?!?

Poor Michael manages a smile after visit to OrthoMan, this after busting living loving maid on bike after picking up some abandoned treasure on the side of the road. While negotiating an upcoming stop sign with a piece of the prize starting to make its way out of the make-shift securing job, Michael's quick stab at the brakes (front brake, of course) brought far more than he bargained for, his front wheel washing out as he went ass over tea kettle, hand STILL on brake, pinky extended, just in time for it to SNAP, crackle, and POP. OUCH. The X-Rays are not pretty. It looks like my plant grafting project from Chapel Hill High circa 1980. Doc says, "Hey, you better remove that wedding band because he'll be cutting it off in a few hours." Oops. No Guitar Playing for a while. But watching him try and solder one handed was a joy despite getting burned (seemed a bit on purpose to me..my third hand work was shaky). Looking at 4-5 weeks of sympathy. Don't milk it TOO much. Get Well Soon, Man ~ kh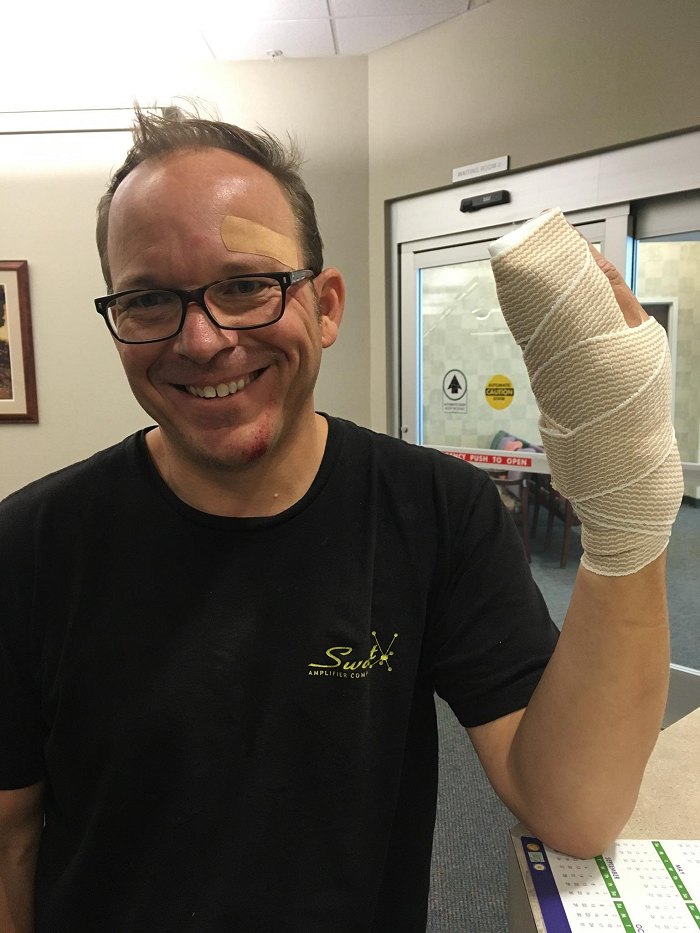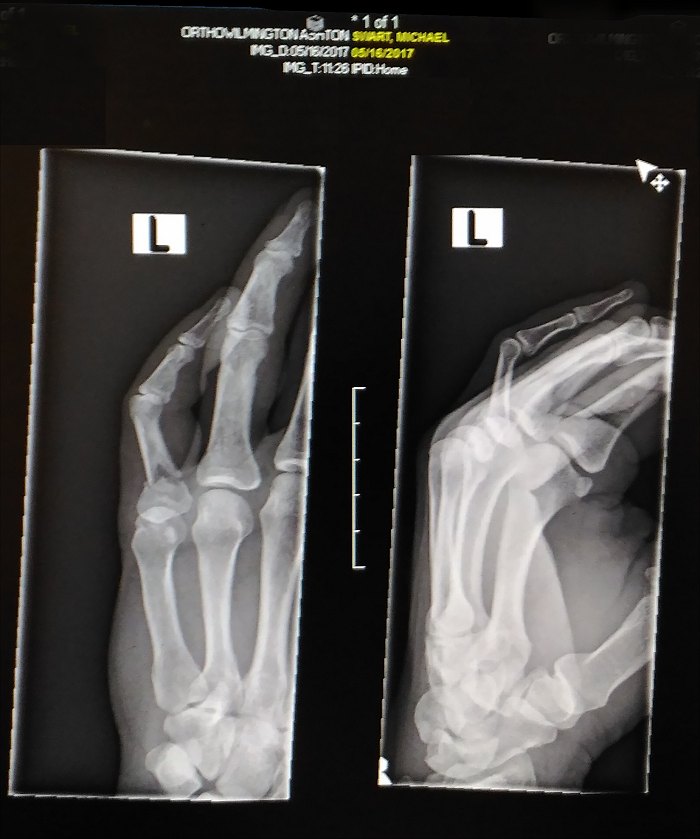 STR-Tremolo Praise Partnered w/ Gretch/Guild

You guys nailed that kind of tone I was looking for years! That lil' STR Tremolo is a loud and paramount sounding amp and simply the best I've ever played and I know some! Whether I plug in my Gretsch 6120 Hot Rod or my Guild Manhattan - my SWART gives me everything between beautiful cleans like Wicked Game or nasty Setzer-like gritty Rockabilly.
Warm thanks from Germany,
Stefan Freiling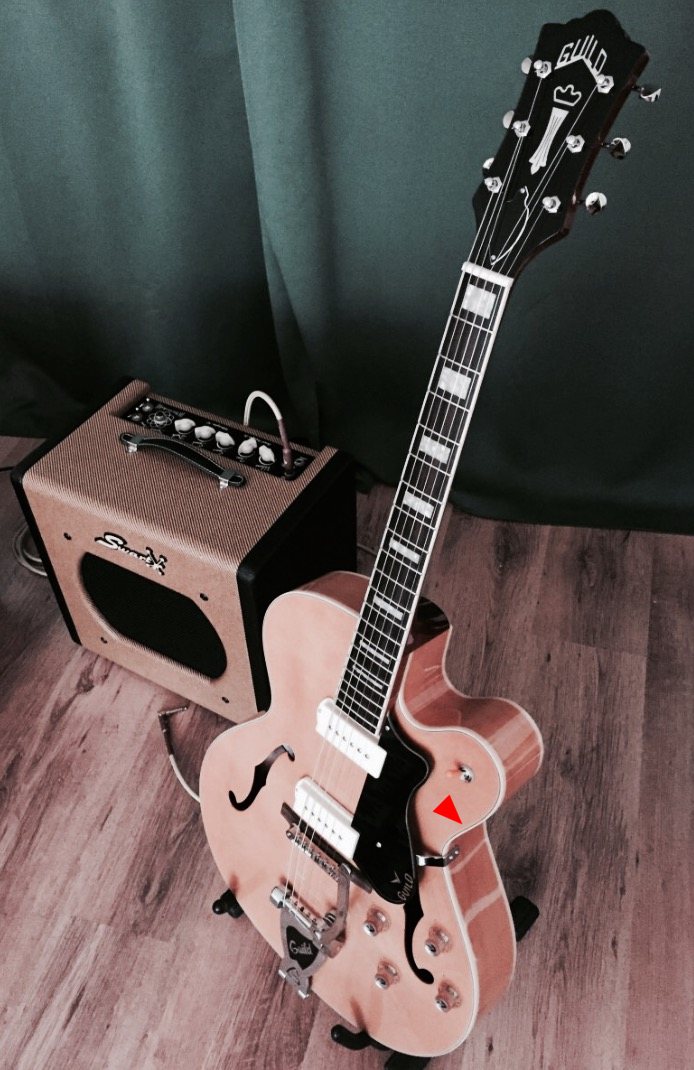 Atomic Jr. Head & 1x12 w/Alnico Cream

Digging it is an understatement. Please indulge me a little praise...
I'm sure you've heard it before from people whose opinions matter more than mine but I have never seen any other maker match the quality, tone, and inspiration that define your amps, at any price point. I wrote a new song about 2 hours after I plugged in and I'm far from prolific.
I've owned maybe 35 or 40 amps looking for yours. Yeah, maybe I'm picky but, just like when my AST arrived, this one was perfect. I do really like the big extension cab too - it's really 3D and lush and fills the room in the best possible way. Love the speaker, too - thanks for the Alnico Cream recommendation. And now that I have the cabinet, an AST head seems inevitable as soon as I move a couple of now obsolete items.

Thanks very very much.

Jeff Toll
Fort Lauderdale, FL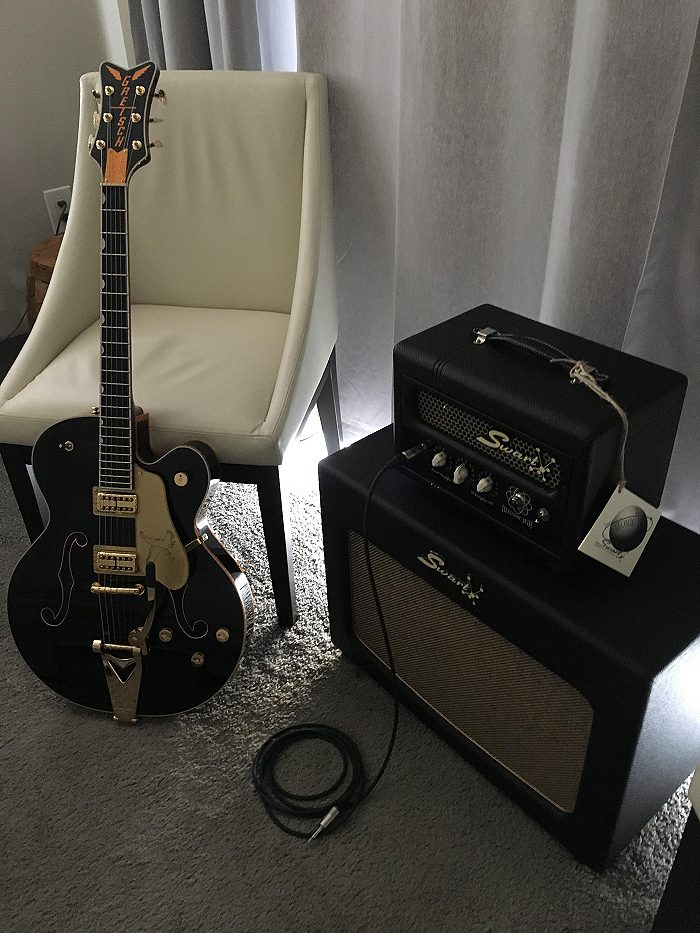 Love the Alnico • STR-Tweed Fun

I have to say since I bought the STR-Tweed SN 638 last year, I swapped in the Celestion Blue I had. The amp just kills with this speaker! The Mojotone sounds great, but the Blue... I don't know how to put other than it is just a glorious sound! Much more open and detailed to me. Going on a year with this amp and it amazes me every day I play thru it!
Thanks!

John Parker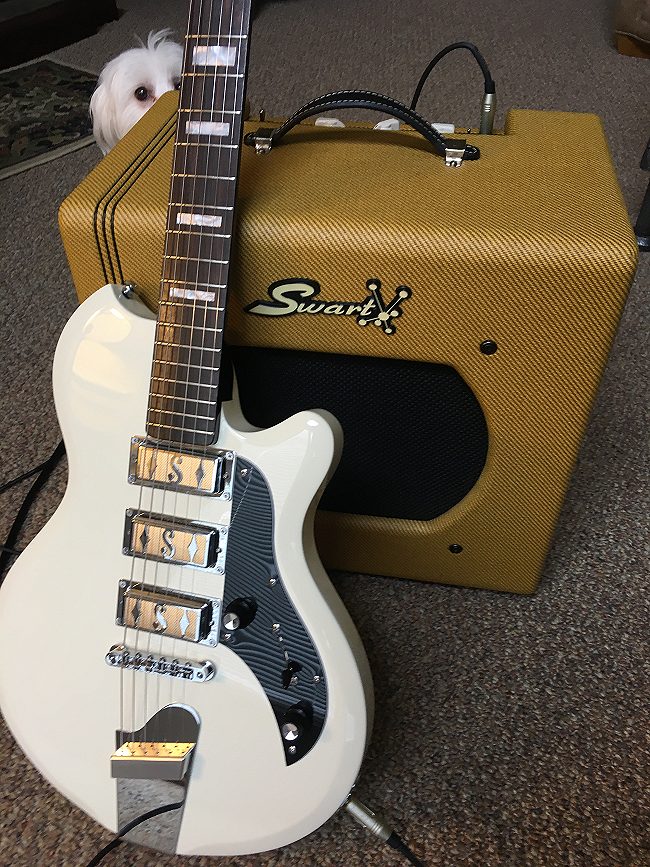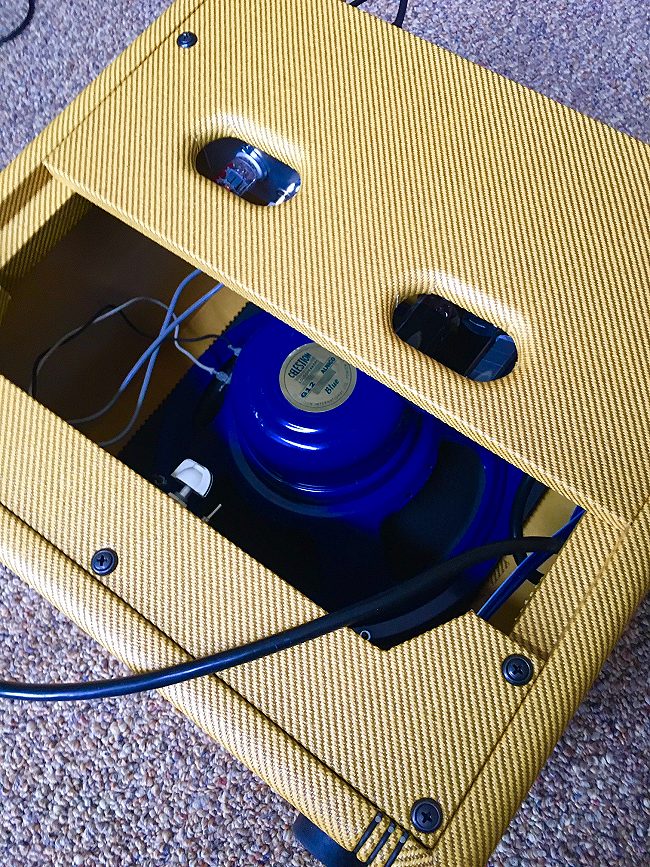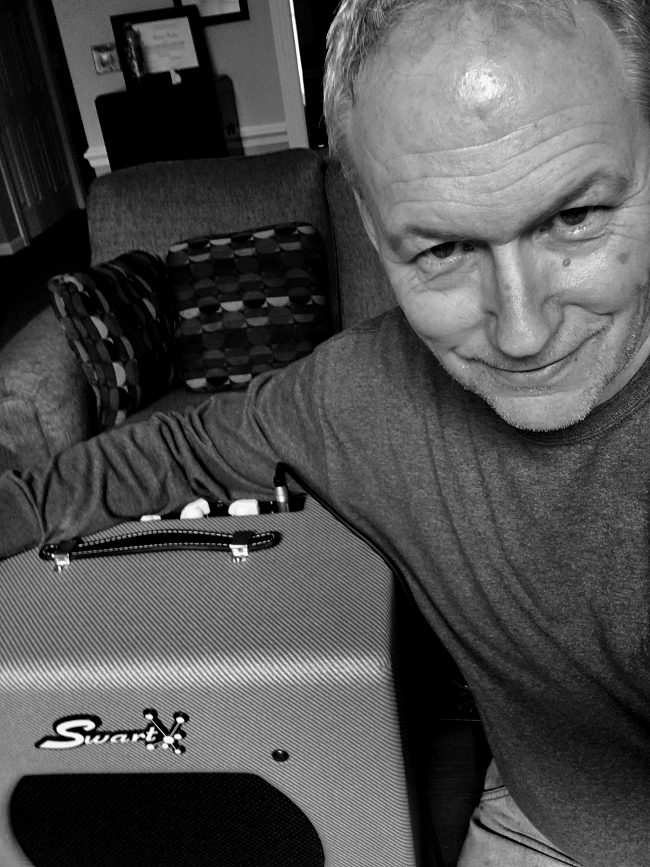 Someone Else is Smitten with the ST-6V6se

Hi, everyone at Swart.

This is not an inquiry…..It's a THANK YOU!

I just got a few days ago your 5 watt Space Tone 6V6se! I was stunned by the depth and quality of the tone! I expected it to be an excellent amp, but this has exceeded my expectations by a factor of 100%!

I can't believe all that beautiful sound comes out of that 8" speaker!
This is a magic box of sonic joy. You guys ACED it!!!!!! Thank you to everyone who had a hand in designing and building this treasure!

I absolutely love playing with this amp!!!!!

Peace and thanks again.

Lou Quetel
Geneva, IL

AST Pro Fan for Life
So I sold my Bogner Shiva 212 because it was too heavy to lug around. I then I began doing a lot of searching for a smaller amp which would still make my CS Masterbuilt Strats sing .

The Swart AST Pro is that amp. What an amazing tone monster. Simple in features yet complex in what it can deliver. Using the guitars volume and tone controls, this amp responds to every nuance. It's super sensitive and percussive . This would easily cover most music genres but add pedals and it would cover them all.

Build quality is premium. Small and light enough to lug yet powerful enough to play on small to medium stages. Super quiet so ideal for studios and home practicing and recording.

I've been playing for 48 years and have owned some very high end amps. This is up there with the best of the those. My Strats have never sounded sweeter. Thanks Mike and to those at Swart for being so dedicated to great amp building

Chuck Peckham
NB, Canada

MOD84 doing it nicely
Hello, my name is Patrick. I just wanted to say thank you for designing and building the Mod 84. I bought one from a place called Guitar Riot last week, got it on Wednesday and I'm ecstatic!
It solves nearly every problem I've had with nearly every other amp I've ever bought. It's light enough (the pine cab is a beautiful thing, my amp looks just like the one on the front of your website with the ostrich and white aesthetics by the way) that I don't think I'll ever mind taking it anywhere. It's just loud enough that I can engage in some volume therapy when needed, but not loud enough that it will bother my autistic son. It's got just a dash of that vintage sag and chewiness that I enjoy, but it never flubs out (EVERY other el84 amp I've run into flubs out at some point for whatever reason)..... I love it
Oh also, I've never met an amp that enjoys being turned all the way up like this one does! Serious, serious kudos for that.
Again, thank you, I plan on enjoying this amp for a very long time.
Patrick Byington

STR-Tweed kudos from Texas
Hello Swart Amplifier Company! My name is Kelly Baker and I am writing to you from my home studio in Denton, TX.

I recently purchased a beautiful Swart STR Tweed from Chicago Music Exchange. It has a built in Nighlight Jr., super lush reverb, and absolutely no issues.
I cannot begin to express all of the things I love so much about this amp! It has such a beautiful warm voice and soul!
There are so many places it can go! Sheer clean tonal bliss - amazing warm blues territory - incredible early break up - with a fuzz pedal I've even gotten it into some really high gain territory as well.

I knew I was getting a great amplifier, but I had no idea it would be my favorite of all time. I think I own 11 different builds, this one is the only one I've played since I got it. It sounds incredible with any guitar I've plugged into it.
I know I wasn't on a pre-order build list or anything, but I feel like it was personally made for me alone. I want to let you know how much I appreciate what you are doing in beautiful North Carolina! Thank you so much!
I look forward to doing more business with Swart in the future... I'm already eyeing the Creamback 212 extension cab.
With gratitude and respect,
Kelly Baker
Denton, TX

Love for AST overseas...
Hello, just made a great deal with a friend. He loved my Tone King Sky King, a fastastic amp by the way. But heavy and loud. Playing since days on his Swart AST and he can have the SkyKing.

I'm completely in love with the Swart. It goes so well with my Strat, 52 Tele and even with my old Les Paul jr. my band mates from the John Cornwill Band totally agree.

Thank you for this amazing musical instrument.
Johannes van Aart
MARCH NEWS

March Madness here in NC!
Not talking NCAA Basketball, either
Ok, so we endured one of the warmest winters down here in NC in quite some time, thinking we're all home free.... Next thing you know, it's a damn blizzard on the island here, snow flakes the size of quarters. What in the name of Tube Distortion is going on now?
And the mail is coming in to ride along with the vibe. I can't even remember who sent this in but it's purrtastic! Whoever sent this, please call me! We need to adopt your cat!

PS - Dog lovers complained.... So here is the "original" Swart beast, TYLER the AST loving hound to balance the spectrum.

-kh ~ swartamps.com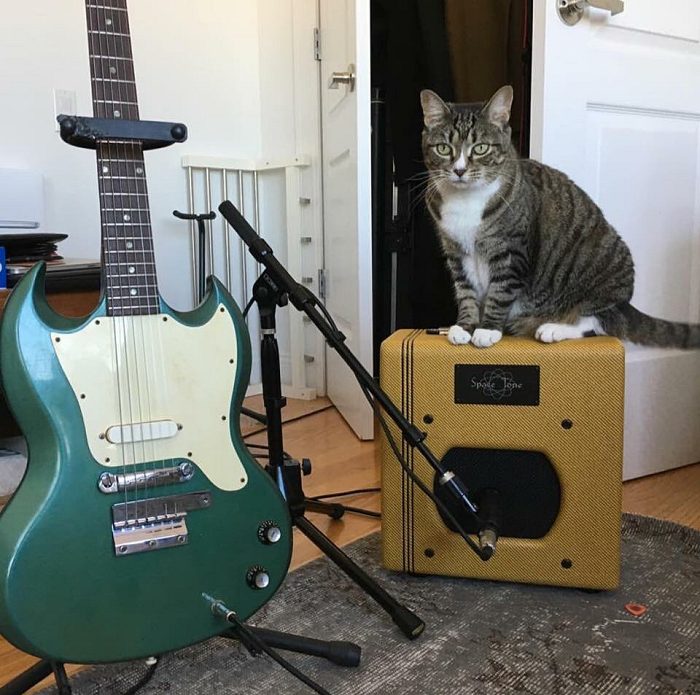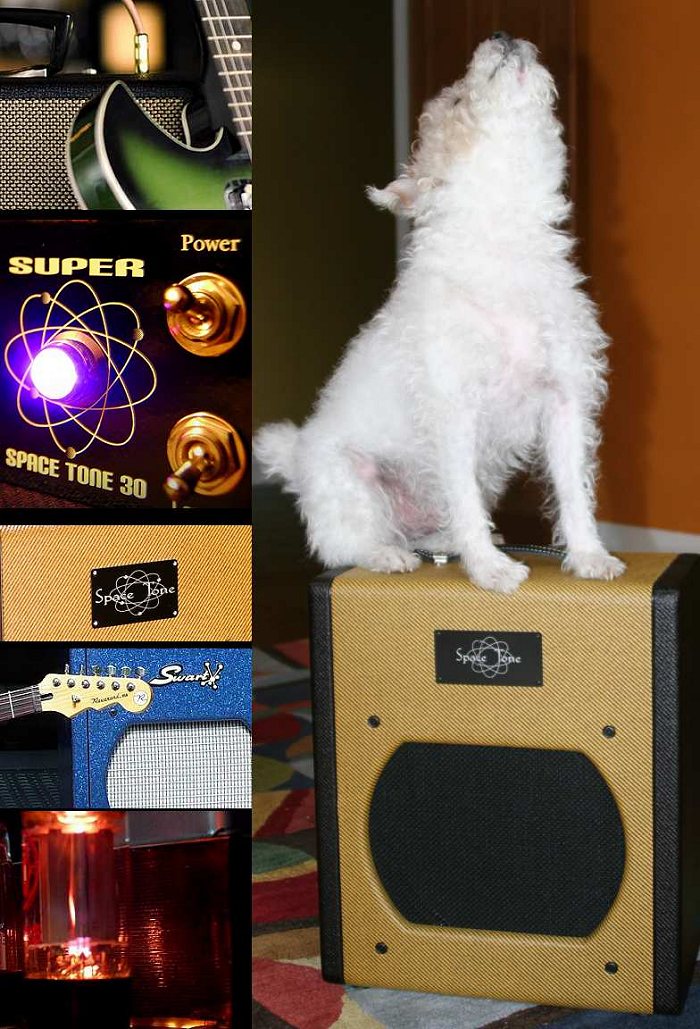 Love the Alnico • STR-Tweed Fun

Ok... So I'm testing this STR-Tweed for one of our great dealers down South. And I'm like, "wow, this is really sounding insane. What tubes are in this beast? Sounds a bit more lively and open... A bit more THERE there. Ok, it's March..but still. This STR-Tweed is sounding KILLER! Ok...wait a minute. Is that a BLUE in that beast? YES! Someone orderd a Celestion Blue in an STR-Tweed, a rare event. And damn if it does not sound amazing. I don't want to stop testing even though there is a bank of amps sitting there. Time to tell people maybe the ole Celestion Blue is a way to get that Nut. Indeed. Give it some thought. I'm digging it.

~ kh

| Swart Online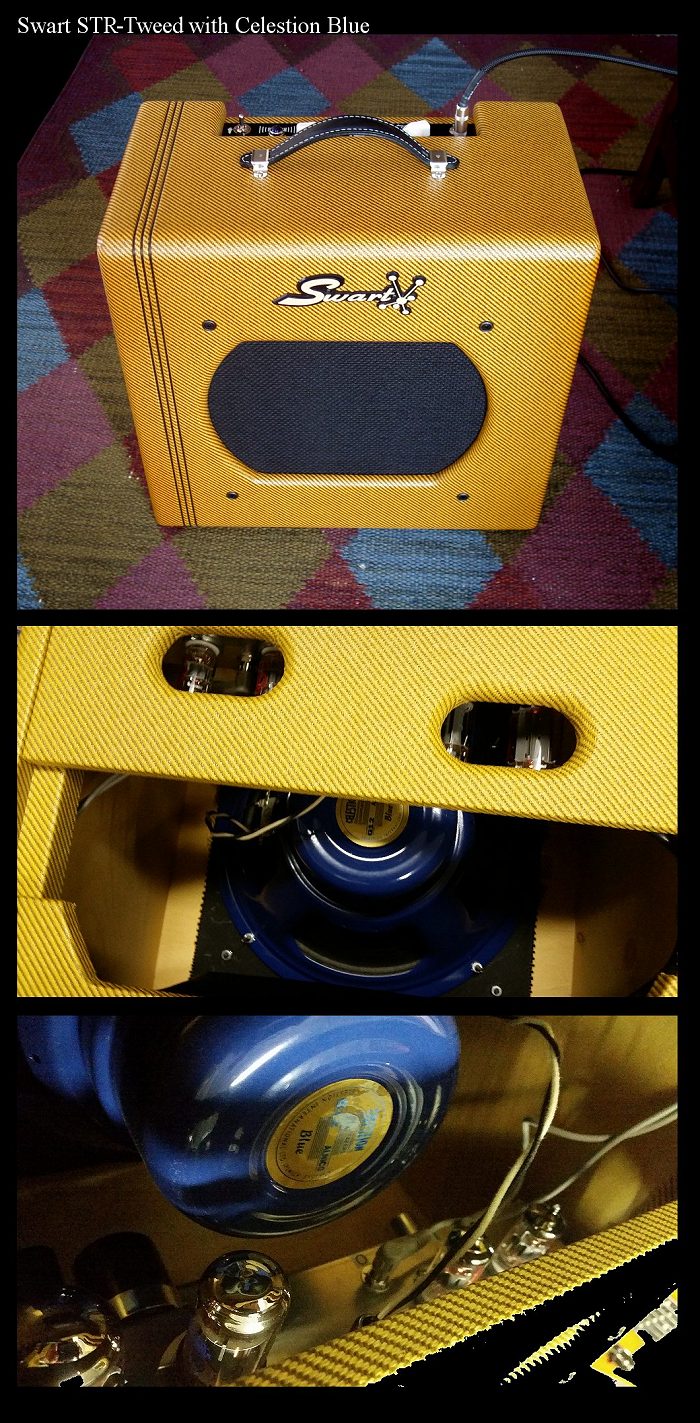 NEW! Swart Amps Cloth PATCH!

The back story for this beast is semi-interesting.... So Michael was heading to NAMM to take in all the action and visit with some dealers when he saw it was going to be relatively chilly. Realizing that no one would see the Swart Amps shirt, he decided on the next best thing, a custom patch for the jacket. After pricing one, he realized he would be better off getting 500. There you have it. See #1 below, on the offending jacket, all ready to roll at NAMM. So #1 is on Michael's coat. That leaves 499 to go! . Now included in the Swart Swag Bag on the parts page. Of if you want the patch alone and live in CONUS, it's $7 to your door. Just drop us a mail at info@swartamps.com and we'll hook you up.

~ kh ~ overseas, will be a bit more shipping.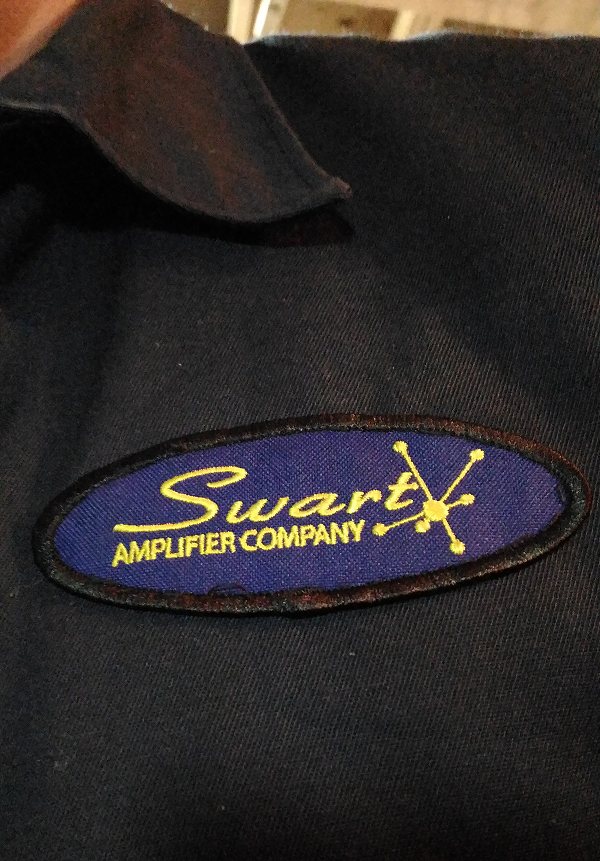 We STILL love all TUBES all the
time, in/out of the Swart Shop...
But Streaming Bluetooh audio?

Both Michael and I are usually spinning the vinyl or playing files... Lately, I've been really getting into building up a system that would sound great with STREAMING convenience, usually a downer with audio quality, especially via bluetooth. Stumbled on a GREAT solution via hi-def streaming services like Apple Music or Pandora. Lately it's been a Cary Audio SLP-70 tube preamp into various tube amps I sub in, this to a pair of vintage Klipsch Cornwalls with Alnico horns. But the biggest surprise? See below.

On a rec from a friend, I tossed in an Audio Engine B1 to occasionally stream from phone Apple Music/Pandora Hi-Def via 24-bit up-sampling DAC and this AptX "Bluetooth"Codec. And it's CRAZY but this combination amazingly good. I play it for people and they are shocked. It's actually more open sounding than my old Rega Planet CDP, just not quite as much low end foundation. Anyway, the convenience is insane..... anything on tap in a second. I have to admit, if not spinning vinyl, it's my go to solution. Listening to the setup as I type.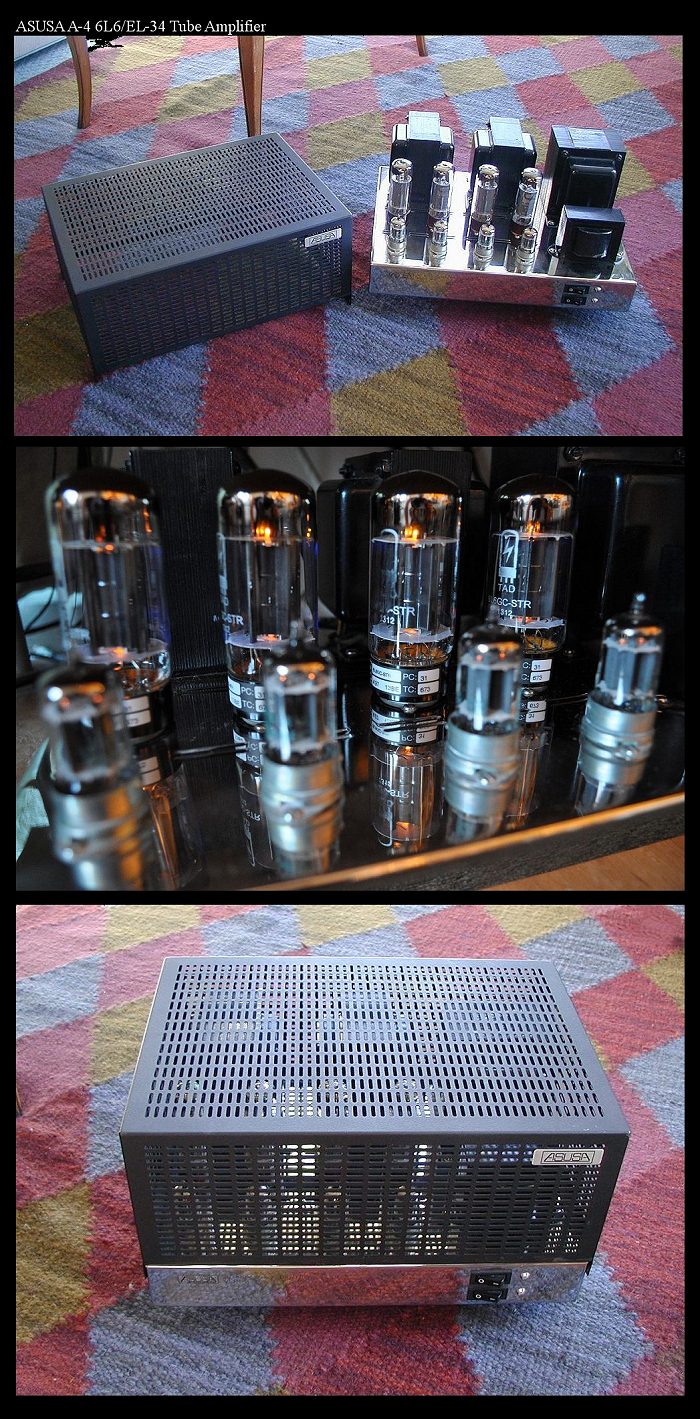 The Little Audio Engine B1 Bluetooth receiver sounds astounding via Tubes
and Horns Streaming services like Pandora and Apple Music via their high
definition subscriptions. Result is beyond surprising, this using their
Bluetooth AptX codec.

Long-time Swart Fan goes from
AST to ST-45 w/Stereo Cab.
Fully Smitten with Result
Just wanted to say thank you for making such a good sexy product. I have stopped looking at amps altogether cuz I doubt I'll every find anything better. St45 and the stereo cab are amazing.

Joseph Kelley
SF, CA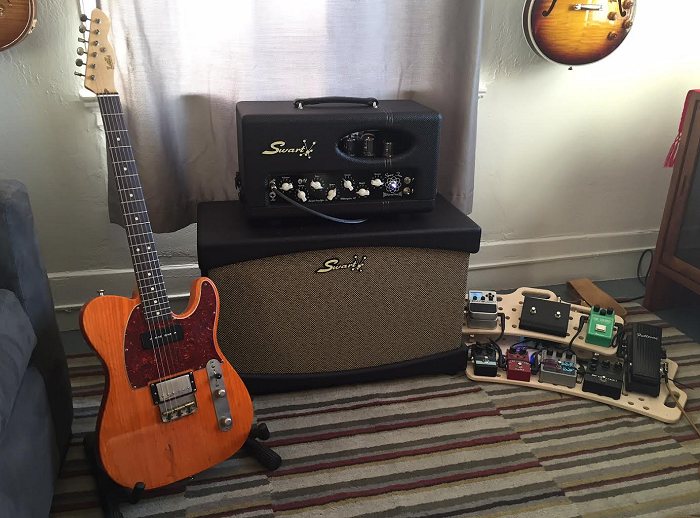 Michael going nuts and attempting
COMPLETE Groud Up Tear
Down of 1965 Vespa
So what the hell is that on the bench? Looks like a nightmare I had last Friday. Nope, evidently Michael got bored and needed a new project in off hours. Those classic Vespas are addictive.

Details coming soon.....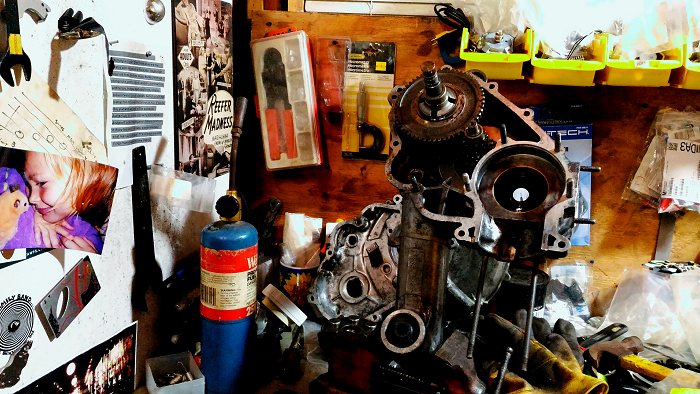 ---
©2017 swart amplifier co. wilmington nc 910.620.2512
info@swartamps.com
design & hosting by