But Speck Mountain, on the Carrot Top Records label, would be shortchanged if left to comparisons. They exhibit a maturity in style and delivery that is quite impressive and all too rare for relatively new bands; ultimately, comparisons don't do them justice. Karl even came up with his own genre, termed Ambient Soul, and we think it fitting.
Their material does not lose intrigue after prolonged exposure, as Some Sweet Relief does the repeat thing via my Rega Planet. They are Audrey's new favorite band. If near NYC area in early October, make sure to see them with their Swart SST and AST Pros. They are heading off for their first EU tour in November. Wish we were going along! *LISTEN LIVE SET 10/20

- kh
BAND BIO
Speck Mountain are an ambient-soul band possessed as much by the grit of southern soul as the spell of infinite drones. Co-leaders Karl Briedrick and Marie-Claire Balabanian provoke each other with intuitive, womb-curled melody, exploded texture, and spiky, strutting rhythm—and so far I'm just talking about the guitars. Marie-Claire also keeps a full-sized Aretha loaded in her throat like some kind of ungodly spring reverb, but has the sense to only let her uncoil just enough, never overdoing it. Karl and Marie-Claire fill out the songs with lyrics in thrall to the mysteries of compulsion, and the ache and rapture of giving in.

Sonically Speck Mountain are in thrall to vintage effects and recording techniques, although they're always looking for the future rather than the past. Their studio mixes are subtle and painstaking, booby-trapped all over with headphone-happy detail. Their live sets project a loose, narcotic swagger, taking off from atmospheric majesty into full-on hypnotic assault.

Signed to Carrot Top Records, Karl and Marie-Claire continue to run the Burnt Brown Sounds label out of Chicago.


Listen to Speck Mountain MP3s below, featuring the SST and AST Pros:

Some Sweet Relief.mp3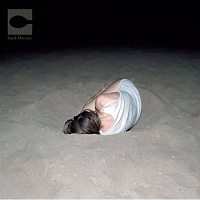 *UPDATE 10-21-09
Listen to Marie-Claire, Karl, and the band
Interview & LIVE SET via
Breakthru Radio
00:00 Speck Mountain
01:01 Interview
05:25 Fidelity Shake
09:38 Twin Lines
13:10 Shame on The Soul
19:05 Backstabbing
25:07 Interview
28:58 Midnight Sun
35:08 Hey Moon
38:11 Some Sweet Relief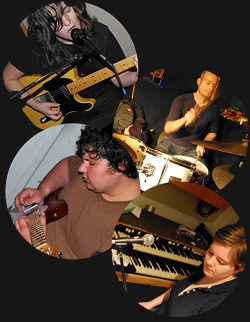 Speck Mountain is:


Marie-Claire Balabanian
Vocals, Guitar, Bass


Karl Briedrick
Guitar, Bass


Claire Haley
Electric Piano, Organ


Christopher Dye
Percussion