Atomic Space Tone Onstage
Dean & Britta: Cat's Cradle 3/24/07
"Dean, great show. Will you marry me?" - Michael Swart

"Michael, you're scaring me..." - Dean Wareham
Well, maybe Michael didn't say those exact words. I have witness that it was not too far off. Dean had a worried look in his eye for sure. To hear Swart's praise for all of Dean's projects, from Galaxie 500, to Luna, to the latest incarnation with Britta Phillips, one could surmise that Swart has some serious admiration for Dean's body of work. On the other hand, Dean obviously has some serious admiration for a certain Lou Reed, another great individual artist that left his mark on a fellow musician. And he definitely loves his Swart AST...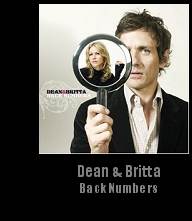 On March 24th, Dean Wareham, Britta Phillips, and co played a great set at Cat's Cradle, Frank Heath's infamous club on the edge of the Chapel Hill/Carrboro, NC border. It was the rare "sit down pew seating" that actually served the show well. Dean & Britta played a great mixture of old and new, with material running from Galaxie 500, Luna, to stuff from their latest release, Back Numbers.
According to Michael, admittedly a big fan and slightly biased, the show was well worth the drive; and he had nothing but praise for the Swart Atomic Space Tone paired with Dean's soulful, minimalist guitar lines. I got the Swart cell phone call at 12am, with the rambling, "Man, you really blew it! Missed an amazing show... the AST sounded so damn good up there. And Dean and I talked shop back stage..." Talked shop?
Translation: I got 300 shots of me standing with a befuddled Dean Wareham...
What one has to do for a great amp and those crazy fans....
- kh

---
©2007 swart amplifier co. wilmington nc 910.620.2512
info@swartamps.com
design & hosting by