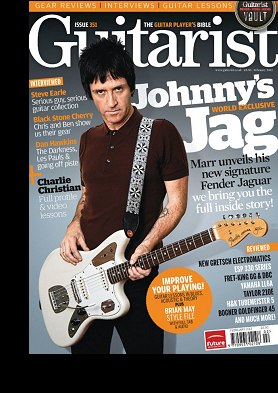 AST Demos

A lot of Swart amps have gone overseas, many in the UK via the likes of one of our favorite dealers, CODA (and Vintage & Rare Guitars). Yet it's hard to keep track of the various artists and musicians that use the amps. That's why we owe a bit of thanks to those that write in, such as Matt Jones, a UK fan of Swart and owner of an Atomic Jr. Matt dropped us a note asking if we had noticed that Guitarist Mag of UK had been using the AST on quite a few of their guitar reviews. Well, now we do.
Some good stuff and we dig the simple production without a lot of fanfare. And while the demos are indeed focused on the guitars, it's a cool way to hear how the Swart AST brings out the differences in the guitars instead lf ALL the guitars sounding more like the amp, something that we think sets us apart from some of our brethren.
Take a look & listen to below and thanks to Guitarist Mag of UK for some nice work here. Oh, as we're big fans of Johnny, had to throw his cover up, of course. ~ kh
See Black Crowes Luther Dickinson Gibson ES-335, Saint Blues Juke Joint Mississippi Bluesmaster & Scoundrel Demo, Fender Modern Player Starcaster & Coronado Reissue, all through the AST.