AST PRO-NL PANEL
Drive a Cab and open up your AST ~ All in one
Now comes with Night Light Attenuator jacks!
I've been bugging Michael about this since last December. We need two things. First, I think the port could stand to be enlarged some, increasing the AST's ability to breathe and opening the beast up a bit. I love the stock AST but this REALLY lets the beast come out of the cave, so to speak. And this is before the positives of the additional switchable external output, allowing you to drive an external cabinet (8 ohm preferable) with ease. This is literally a "cant miss" upgrade and as simple as plug and play. NEW! Now comes with Swart Night Light hookup jacks!
• AST Port enlarged over double the size
• Opens the beast up! Less constricted Sonics
• Easy access "switch on the fly" External Out
• New Night Light hookup Jacks Added!
• Did I say OPENS THE BEAST UP? HELL YES!
• Panel perfectly matches the stock AST
• Four Screws ~ Harness ~ Plug and play easy install
The AST with the PRO PANEL KIT sounds "bigger" than the stock AST with original port. The enlarged port in the PRO panel, now standard on all AST, gives a noticeably more open sound. And the new switchable external output makes it virtually painless to drive an external cab, bypassing the internal speaker (8ohm output). Better yet, you get "on the fly" switching capability, allowing you to cycle between the external cab and the internal speaker while playing. And if you have our Night Light attenautor, you can run it directly into these TWO jacks with no-hassles!

This new PRO PANEL will be available as an upgrade for all current AST owners. Pricing is $120 for PRO NL version with external output that can be switched. $60 gets you the new panel with the enlarged port without the external output.

Purchase via 100% secure Paypal site. Use your Paypal membership or if not a PP member, pay directly w/ credit card

OVERSEAS ORDER PAGE
AST PRO NL PANEL
(w/Output)
............................................
$120
AST Enlarged Port
(without Output)
.................................
$60
---
©2008 swart amplifier co. 2031 wrightsville ave wilmington nc 910.620.2512
info@swartamps.com
design & hosting by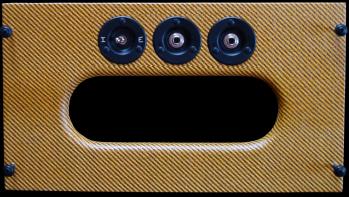 Now with Night Light hook-up with External Out, too!


NOTE
**Proper Speaker cable MUST BE INSERTED**
if switched to external speaker.
Only use a proper speaker cable,
not an instrument cable

AST Pro Panel Kit matches the AST and
is designed to mount flush with the chassis.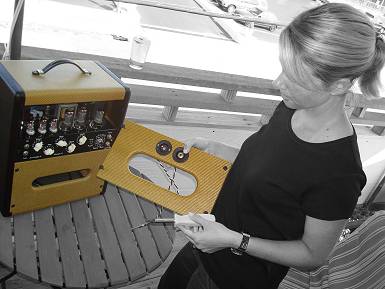 Audrey with AST Pro Panel Kit Upgrade ready for install
Click for full view

See AUDREY INSTALL THE AST PRO PANEL KIT
"I got the new back panel hooked up. It does open the amp up; bass notes sound cleaner and less stuffy and the whole amp just breathes better. Mike R. came over tonight to hear it.... Now he's gettin' one!"

- Kevin Ledbetter